Home
/
Defence and security
/
Ukrainian myatezhevoyna
/
Recommended
Tsyganok, A. D. "Donbass: the unfinished war. Civil war in Ukraine (2014-16 will be presented): Russian view"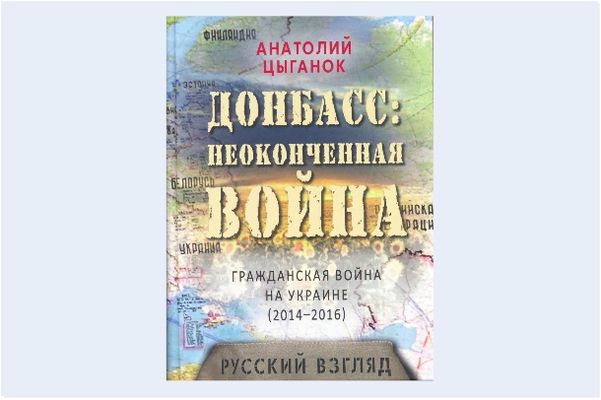 The book examines the geopolitical situation in Central Europe and Ukrainian geopolitics, particularly the civil war in Ukraine, chronology of conflict the confrontation between the Kiev - Lugansk and Donetsk, the causes of the civil war. Ukrainian cooperation with NATO.

Grouping of troops of Ukraine's neighbors and NATO. The goals and objectives set by the Ukrainian army in the civil war; the strength and capabilities of the conflicting parties. Strategy and tactics in the civil war in the Ukraine armed forces, and militia. The Ukrainian version of "the American experience of the war against militant insurgency"; strengths and weaknesses of the Ukrainian army, the militia. Combat, technical and logistical support of the Armed forces of Ukraine and the militia. The analysis of combat operations of militia in the fighting in Donetsk and Lugansk.
About the author

Anatoliy Tsyganok – head of the Center for military forecasting, corresponding member of the Academy of military Sciences, member of Expert Council of the Chairman Military-industrial Commission under the Government of the Russian Federation, laureate of the prize named after A. A. Svechin (2013), member of the Union of Russian writers, literary prize for a series "Russian look" – "the Sword and Shield of the Fatherland" (2016). FMP associate Professor of Moscow state University.
---