Home
/
Defence and security
/
Ukrainian myatezhevoyna
/
Recommended
Manachinsky A. J. "the History of human rashness — from the Trojan horse, before the February revolution"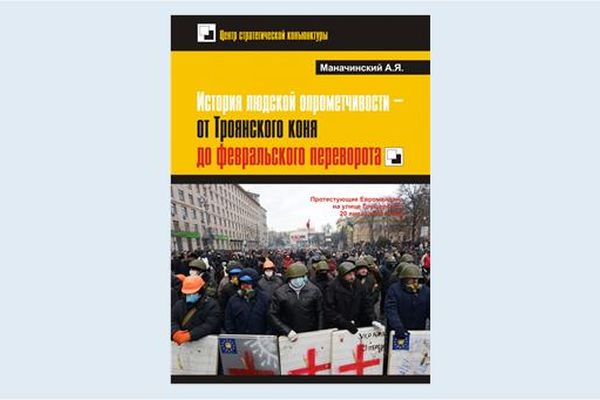 The book is dedicated to the history and development of the Ukrainian crisis, which began in November 2013 when President Viktor Yanukovych refused to sign an Association agreement with the European Union. This was unacceptable for Washington and Berlin. The foreign Ministers of Germany, Poland and France arrived in Kiev and urged Yanukovych after hours of negotiations, to accept a "compromise".
This was the beginning of the end of the President. When "Right sector" opposed the agreement and threatened to resume the rebellion, many members of the Party of regions Viktor Yanukovych voted for all of the proposed laws. It finally decided the fate of the fourth President of Ukraine Viktor Yanukovych ended his flight. To give the appearance of legitimacy of the Supreme Rada appointed presidential elections on 25 may 2015. The reasons and consequences for Ukraine. The book is intended for specialists in international relations and a wide circle of readers.