Home
/
Defence and security
/
Civil war in Syria: preliminary conclusions and lessons
/
Weekdays
Brigadier General Asef Mohammad Cherbak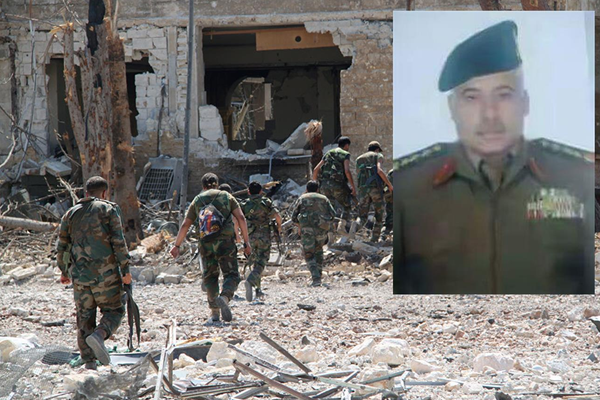 In the course of the war in Syria can be noted that the Syrian Arab army many generals are directly involved in the fighting, which leads to the highest percentage of casualties among them.
So on 27 August 2016 the head of the artillery school in Aleppo, Brigadier Asef Mohammad Cherbak died in hospital from the effects of wounds received in the battle for Aleppo.
Brigadier General Mohammad Cherbak was buried in his home village of Kardaha in Latakia.