Home
/
Defence and security
/
Civil war in Syria: preliminary conclusions and lessons
/
Weekdays
The icon of the Kazan image of the Mother of God in memory of those killed in Syria Russian soldiers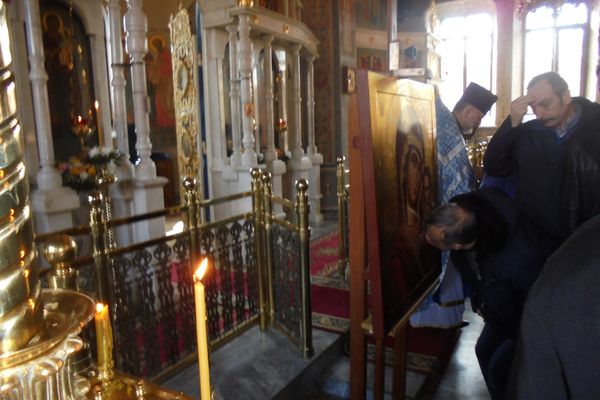 In the Orthodox Cathedral of Saint George city of Latakia in Syria to be an icon of the Kazan image of the Mother of God written in memory of the Russian soldiers who died in Syria now running a war here.
The icon was painted in Ekaterinodar at the initiative of the rector of the Church of St. Elijah the prophet of father Dmitry(Boltunova) and with the blessing of Metropolitan Isidor of Ekaterinodar and Kuban by the parishioners of the temple of St. Elijah the prophet.
The transferred icon was in September, members of the Russian humanitarian mission, the Dean of the Cathedral of St. George the father Aleksis Nakuru in September 2017.
Ghada Hassan