Home
/
Defence and security
/
Civil war in Syria: preliminary conclusions and lessons
/
Articles
Ceasefire has given to Syria shy hope for the world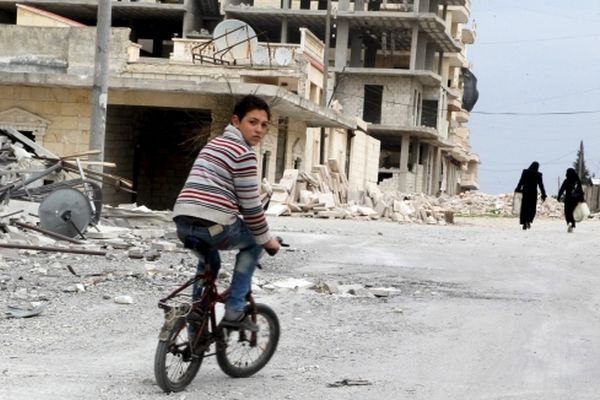 From the moment of ceasefire between government troops and opposition in Syria week passed. During this time 160 oppositional groups have joined a truce. Despite numerous violations, it in general is observed, giving chance of success of peace talks.
Recall that the ceasefire came into force on 27 February, at midnight on the Damascus time (01.00 GMT). The agreement developed through the mediation of Russia and the United States, involves also the cessation of hostilities and provide humanitarian access. The truce does not apply to ISIL, "dzhebhat EN-Nusra" and other terrorist groups recognized as such by the UN Security Council.
For the first half of the day in a Coordination centre, an outdoor airbase Hamim, received applications of the ceasefire of 17 groups of the moderate opposition, announced on the official website of the Ministry of defense of Russia. In addition, agreements have been concluded with the elders, 35 settlements, and from American colleagues, the Russian specialists of the center received a list of 69 armed groups that have agreed to stop the fighting.
In the following days, the number of signed with different squads of agreements on cease-fire was increased to 40. Another 11 groups are under negotiation. In addition, the Americans had sent in the Russian Coordination center for more lists 61 group that agreed to a cease-fire.
According to General Director of the Center for strategic estimates and projections Sergey Grinyaev, the fact that at least a partial ceasefire in Syria is a great achievement.
Because of the large number of players and divergent interests to maintain the ceasefire would be extremely difficult. The administration of Bashar al-Assad is willing to cooperate. The Syrian leader has declared Amnesty for participants of illegal armed formations. All of this is the seeds of the future diplomatic solution, says griniaev.
Meanwhile, it is not without violations. The Russian military, according to the website of the Ministry of defense, has documented 52 cases of attacks of positions of Syrian government troops and settlements from artillery and small arms.
Nevertheless, representatives of Russia, USA, UN, and other countries and international organizations have noted that the ceasefire in Syria largely holding. This creates favorable conditions for scheduled for 9 March negotiations.
Senior research fellow Center for international security IMEMO Vladimir Yevseyev noted that one of the main obstacles to the negotiation process is the uncertainty regarding the composition of the opposition groups participating in the dialogue.
— There is an internal Patriotic opposition, external opposition, there are armed groups. It may take several rounds until the parties will come to the part of the opposition with whom you can negotiate, — said Evseev. — In addition, the negotiation process will largely depend on the situation on the battlefield. For radical change in favor of the government troops, according to my estimates, it will take another few months, so a real dialogue can only begin to fly.
Andrew Antykov
---
Source: http://izvestia.ru/news/605584