Home
/
Defence and security
/
Civil war in Syria: preliminary conclusions and lessons
/
Articles
Syria: defense of Deir ez Zor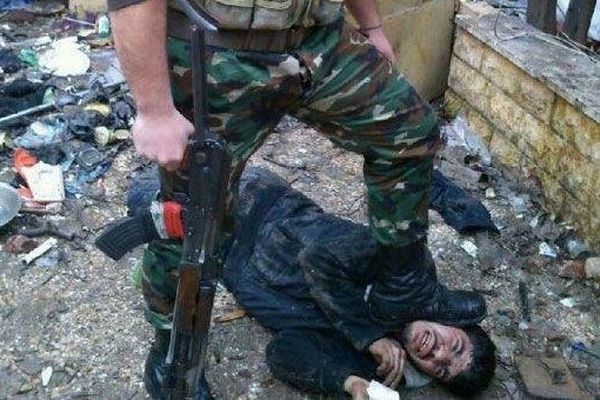 The defense of the Deir ez Zor of the consolidated group the Syrian Arab Army represents an example of laudable from the point of view of the military art.
The basis of the group of the CAA here since the beginning of 2014 be the units 137ой artillery brigade, units of local militias of the National defence forces, units of the air force at the airbase of Deir al-Zor and power 104ой airborne brigade under the overall command of the brigade commander 104ой brigade of Brigadier General of Sahr ISAM El DIN.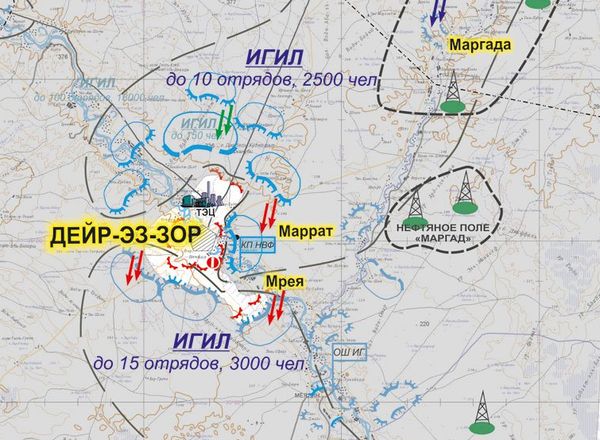 From may 2015, when the Palmyra was captured by ISIS highway Deir AZ Zor–Palmyra-HOMS and blocked the grouping of the SAA in Deir AZ Zor is surrounded by sabras mostly by air.
The very fact that she was able to stay in complete encirclement of the Islamic state, relying on the support of the surrounding Deir ez-Zor Sunni Arab tribes represented to him the heavy task of milking any army in the world and it is thought that the commander would be able to cope with this task in any army in the world would be proclaimed a hero.
Naturally, what such a hero in Syria, and is considered to be Brigadier General of Sahr ISAM El DIN.(or ISAM Sahrudin) with the call "the Grandfather of AMR since the days of fighting in HOMS and in Damascus in the beginning of the war.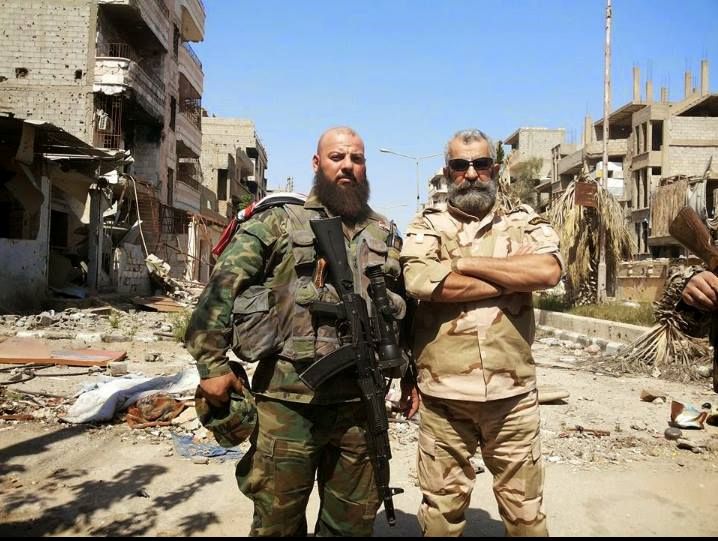 Brigadier ISAM of Zahr El Dina(right)
"Grandfather AMR was born in 1961 in Svedese and Latino communities of the Syrian Druze, who in large numbers joined 104ую team. He is personally involved in the fighting, leading their subordinates, which is a necessity in such civil wars, when the mechanisms of state coercion and weaken the role of other factors, including the prestige of the commander - one of the key...
Ghada Hassan