Home
/
Defence and security
/
Civil war in Syria: preliminary conclusions and lessons
/
Articles
To the UN lashed out with accusations on Russia and Damascus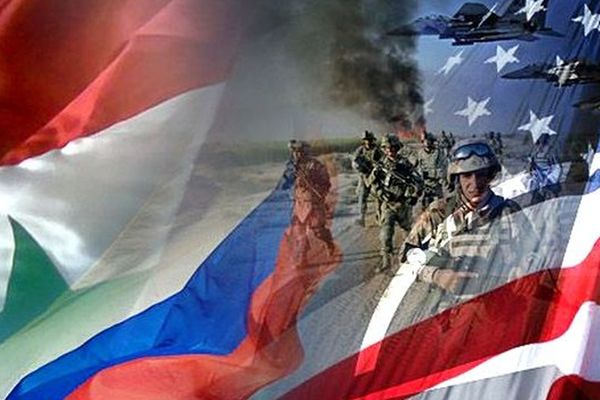 The U.S. permanent representative to the UN Samantha Power said that Russia does not fulfill the agreement on Syria. According to the MS Power, Moscow needs to achieve from Damascus cessation of bombing so-called moderate opposition. "Russia does not fulfill its part of the deal, which we spent months of negotiations, discussing the smallest technical details", — TASS quoted the U.S. Ambassador to the UN.

Samantha Power said that the United States "very seriously" set up for the implementation of the agreements. According to her, over the last 36 hours, the U.S. Secretary of state John Kerry have already held talks with the UN special envoy for Sizestaten de Mistura, as well as with the foreign Ministers of Turkey, Qatar and Saudi Arabia. "Of course, he also spoke with Russian foreign Minister Lavrov, including today", — said the permanent representative of the United States.
She said that Washington is already investigating the incident with the air strikes on positions of the Syrian army. "If we really attacked the Syrian soldiers, then it was unintentional, and we regret the loss of people", — said the diplomat. However, she did not approve of the fact that Russia initiated the convening of an emergency meeting of the UN Security Council because of what happened. "This is an attempt to shift attention from what is happening in Syria. When you do not like the facts, you are trying to pay attention to something else," says Samantha Power.
She stated that the government of Syria since 2011 "struck at the civilian infrastructure, participated in the siege of cities, had prevented humanitarian assistance." "Faced with these atrocities, Russia has never expressed their indignation, demanded to make investigation and is not convened an emergency meeting of the security Council", — said the U.S. permanent representative to the UN.
Yesterday, the Russian defense Ministry announced that aircraft of the US coalition conducted airstrikes on Syrian troops, killing 62 soldiers, and about 100 people were injured. Russia's permanent representative to the UN Vitaly has Curkendall that the agreement between Russia and USA on Syria because of the shelling by the coalition of the Syrian army is now in question.
Recall that on 14 September the General staff of the armed forces of Russia summed up the first results of ceasefire in Syria. In Russia believe that all committed ceasefire violations are a consequence of America's failure to separate the opposition from the militants. The state Department claims that all major opposition groups confirmed the desire to "give a chance to a truce.
---
Source: eadaily.com