Home
/
Defence and security
/
Analytics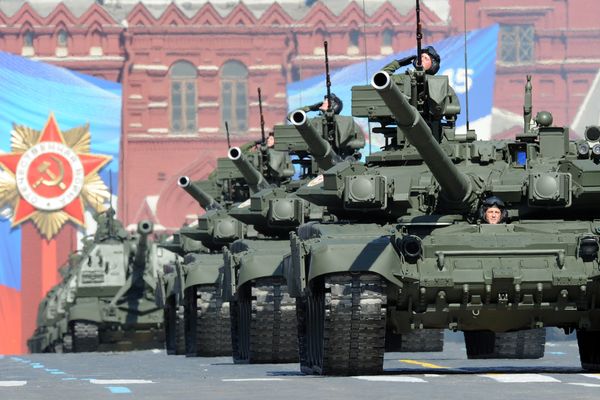 Articles
Events
Analytics
Recommended
Weekdays
Other
Area of research, "Defence and Security" is aimed at a comprehensive study of the formation and development of methods for detecting and predicting threats to national security. Particular attention is paid to the study of conceptual and doctrinal issues of modern military science and art. Special place in the study is concerned with the study of modern concepts and techniques of warfare.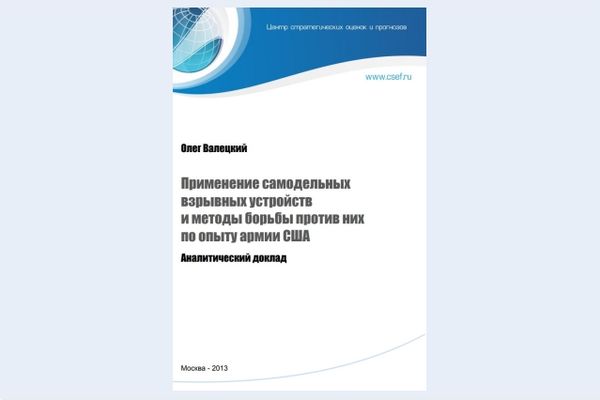 In the book on the basis of the results of the analysis of the combat use of mines and explosive devices in a number of conflicts of recent years shows the nature of the threat posed by this type of arms, and identifies the main ways of dealing with them.The material is designed for specialists in the field of military security, engineering support, and a wide circle of readers interested in questions of military science.
10-12-2013 Valetskiy Oleg 5249 0
The book is based on analysis of sources analyzed the origins, causes and consequences of internal conflict in Syria.
05-10-2013 admin 5659 0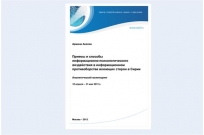 Media as an important element of the information space, have an impact on the political system of modern society, become especially important during the war. Carried out in this review a comparative analysis of information materials in Arabic and the Arabic-speaking media during the period from 18 April to 31 may, devoted to the Syrian crisis, demonstrate this fact.
11-06-2013 admin 7201 0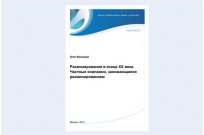 The use of mine-explosive devices (IDD) reached its peak during the wars of the 1970-1980-ies of the past in the Third world, when according to the UN was planted about 100 million landmines, both antipersonnel and antitank, and a large percentage of whom were anti-personnel pressure mines explosive action.
02-06-2013 admin 4156 0