Home
/
Politics and Geopolitics
/
On the national idea
/
Articles
Kudrin said about the full crisis of the pension system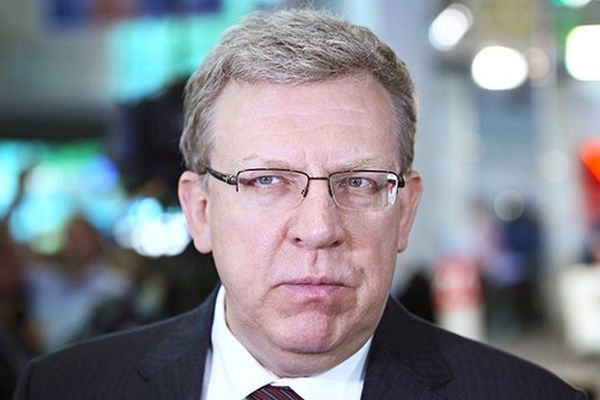 According to the former Finance Minister, Russia came to a full-fledged crisis of the pension system, to cope with that without raising the retirement age and austerity, the country can not.
The drop in revenues that occurred simultaneously with the decrease of the working age population and the growing number of pensioners, made impossible the existence of the pension system of Russia in its present form, said the former head of the Ministry of Finance, the head of Committee of civil initiatives Alexei Kudrin.
"Today we have a full-fledged crisis of the pension system, — Kudrin said in an interview with TASS. Is the country really in such volume to meet their obligations, just to keep all social obligations and to reduce our investment opportunities — it will hit the development that now happens."
The former Minister stressed that Russia in the present state of the economy there is no possibility to increase pensions by indexing them to inflation, as insisted by the representatives of the social block in the government of the Russian Federation.
"In a crisis, cutting wages — and thus the income pension system to provide indexing for high rates associated with inflation is almost impossible," — said Kudrin.
Earlier, representatives of the Ministry of Finance and Ministry of economic development proposed to index pensions in 2016-2018 only on the level of the inflation target, that is about 4-5,5%. Recall that in 2014, inflation was 11.4%, and in 2015 planned at the level of 12.2%.
Kudrin also negatively responded to the idea of abolition of the funded part of pensions using previously accumulated funds for payment of current pensions.
"This will not be the solution to the problem of the balance of the pension system thus will be killed by one of the most important institutions as savings for the purposes of future increases in pensions and investments in the economy of today, and public confidence in the pension system will be undermined", — explained ex-the Minister of Finance.
At the end of June 2015, opening the meeting of the government Commission on budget estimates, the Prime Minister of Russia Dmitry Medvedev acknowledged that the next budget cycle begins in Russia "in very difficult conditions."
"We need to take into account that budget resources are not unlimited. We long enough yet, in all likelihood, have to work under tight budgetary restrictions," — said the Prime Minister, stressing that the critical issue in this situation is the fulfillment of social obligations of the state.
"No matter how intensified external pressure, we will continue to invest in those programs, which are aimed at improving the quality of life, because we have very seriously promoted in recent years, they have become more extensive. We will improve social payments", — assured Medvedev.
Eugene Kalyuk
---
Source: http://www.rbc.ru/economics/14/07/2015/55a52b669a794764ddd1cf38