Home
/
Politics and Geopolitics
/
On the national idea
/
Other
Why top officials cost us so dearly?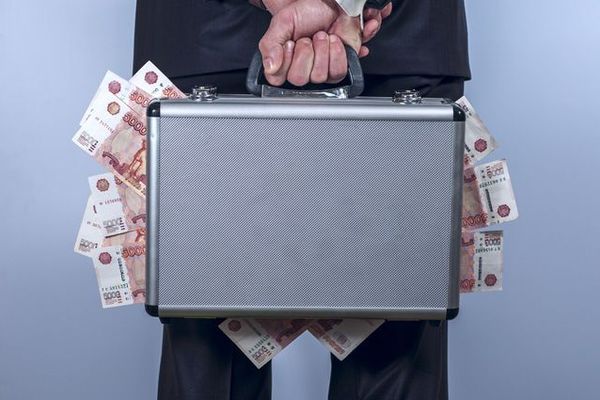 The average salary in Russia in 2016, according to Rosstat, — 36 746 RUB This amount is calculated by adding the earnings of Directors of corporations and Ministers with salaries of nurses in hospitals and cleaners in rural schools. One a month get more than 1 million rubles., other and to 10 thousand fall short, and "the circle" is published in 35 thousand rubles per person. In relatively "rich" regions the average wage (half of workers receive more, half less) is around 53-59 thousand RUB, the poor — less than 20 million (in Bryansk region — 17,6 thousand). In 14 regions of Russia the average salary is higher than 30 thousand rubles., in 33 regions — less than 20 thousand in simple language, officials eat meat, and I get the cabbage, but on average we eat cabbage rolls.
Why do those who are working poor?
Magic statistics do not end there. They say the poor have "only" 22 million people. At the same time officially recognised that only the working poor today more than 15 million and do not have permanent jobs (not counting their dependants) is from 20 to 30 million people! We are told that inflation dropped to 2.5% per annum — with a real price increase of 7.8% per year. For 3 years in total growth of consumer prices more than 45% (including 10.5% in 2017, 12.9 percent in 2016, 16.5% in 2015) the official estimate of inflation was less than the 14.1%, including 2.5% in 2017, and 4.5% in 2016 and 6.5% in 2015 to increase pensions and allowances over the years is 14.1%, and was 45%! It turns out that pensions are growing, so only they can buy less.
It seems that the consciousness of public servants defines a very different Genesis. According to the Finance Ministry, which led to RBC, the salary of Anton Siluanov, the head of Department, exceeded the national average in 47 times and made 1 million 730 thousand rubles. per month. Minister of economic development Alexei Ulyukayev (which throughout 2017, was tried for bribery, and eventually was sentenced to 8 years in prison) and Maxim Oreshkin in 2016 received 1 million 220 thousand. RUB. (33 times more than the average). Among those whose income was disclosed (not published salaries of heads of security agencies and the President), most were pleased with their success, the head of the Central Bank Elvira Nabiullina, its earnings exceeded the national average in 61 times and amounted to 2 million 250 thousand rubles. the Most modest was the salaries of the members of the Federation Council — 385 thousand, or 10.5 times higher than the average for Russia. But the average salary of all Federal officials made in 2016 "only" 116 thousand rbl. — from the data of Rosstat.
From 1 January 2018, the salaries of state employees, including those listed, and even indexed by 4%. This requirement is the famous "may decrees" by which in particular it was assumed that the salaries of teachers, doctors, athletes and scientists will be higher than the average for Russia in 2 times. However, if you take the salaries of all employees of education and healthcare, today only 40% of these groups of public sector employees salary is above average, the rest 60% it is much lower than the national average.
...and other bonuses
The salary of officials is not indexed for 4 years due to the economic situation in the country. Not indexed, but... it still could increase, for example, because agencies are allowed to a limited extent to use the salary Fund for vacant positions for additional payments to staff. Allowed (in the past, though for some time suspended by the President), a multimillion-dollar payout for the combination of many high official posts "zits-chairs", or perform some other representation (i.e. lobbying) functions in state-owned companies and other private-public and public organizations (for example, one Deputy Prime Minister Vitaly Mutko has predstavitelstva in some Olympic and soccer organizations).
The growth did not stop even after 2015, when President Putin signed a decree on the reduction of the salaries of himself, the Prime Minister, parliamentarians, employees of government and private administration and management of security services. By the way, the President extended the decree to reduce the salaries of the President and the Prime Minister at 10% until 31 December 2018; its revenues in 2016, according to the press service, made up 8.86 million rubles or more than 738 thousand rubles.per month.
It should be noted that higher officials are different from us and income structure. Salary is not the highest percentage — at the same Siluanov, according to the Declaration, only a fifth part. The biggest gap between wages and income journalists found the Minister for North Caucasus Affairs Lev Kuznetsov, who previously worked in the business. While earnings 453,9 thousand rubles the declared monthly income by as much as 48.5 million, or 1320 times more than the average earnings. To earn as an ordinary worker would require 110 years!
Where did the sovereign people undertake that kind of money? Evil tongues say about the presence of some senior officials of additional income, bonuses and fees reflected in the private data banking, insurance and real estate companies, the size of which sometimes greatly exceed the official salary.
Work of our officials is incomparable to the earnings of their foreign colleagues. So, salary administration officials trump may not exceed the minimum wage in the United States more than 4-7 times in accordance with the standards of the International labour organization. The salary of the President of the United States — 400 thousand dollars. a year (more than 1.9 million rubles. per month; eccentric rich man Donald trump from her and refused), 20 senior officials get a year for 172 thousand dollars. (or 831 thousand), and the minimum salary of officials in the White house — 41 thousand dollars. The income gap is not as large as us — American University Professor receives 100-150 thousand dollars. a year. And in order to increase the salaries of higher officials, need a special resolution of the Congress.
European officials, too, are far behind Russian in terms of income. The state Duma even get twice as many MEPs. And the salary of German Chancellor Angela Merkel — a little more than 20 thousand euros per month (1.5 million RUB), members of her Cabinet — 15 thousand Euro. The salary of Prime Minister of Italy 20 thousand euros per month. The annual salary of the Prime Minister of great Britain — 150 thousand pounds sterling (less than 1 million rubles per month). The salary of the British Ministers just below — 130 thousand pounds. Norway's Prime Minister receives 150 thousand euros per year (900 thousand).
In short, we have the Ministers and heads of agencies, with huge salaries like the staff of joint-stock companies, which are engaged in commercial activities. But salaries comparable to the earnings of our Ministers receive only the highest managers of leading transnational corporations in the world, no more than 20. Even super profitable for such companies as Microsoft, Enron or Apple, such a high salary tops — a great luxury. Judging by the growth rate of earnings of our Ministers, these managers are not just effective, but super effective.
But why, then, our industry produces a fraction of goods, and population lives much worse than anywhere else in the developed world? Why do we have such low average wages, whereas in Europe, where officials and MPs are costing people twice cheaper wage is in terms of rubles from 43 thousand in the poor Balkan countries to 416 thousand in the wealthy and socially-oriented Scandinavian countries? The level of management efficiency, we are lagging behind Western countries is 10-15 times and lose almost 2/3 of labor productivity growth, whereas in developed countries lose less than 5%. Although we work many times more.
However, only in the past, 2017 were withdrawn from Russia of 1.7 trillion roubles (data of the Central Bank), during the post-Soviet years to the West took about 60 trillion. And the number of violations in use of budget funds, according to the chamber, grew last year by 97% (to 1.9 trillion rubles).
Is it too expensive for the country managers? In all fairness, with our current meager successes and miserable earnings of overwhelming masses of ordinary people would have considerably less immoderate appetites, and record revenues of our officials.
---
Source: http://www.aif.ru/money/opinion/dohodnoe_mesto_pochemu_vysshie_chinovniki_obhodyatsya_nam_tak_dorogo