Home
/
Politics and Geopolitics
/
On the national idea
/
Articles
In the center of the storm: the Ministry of Finance spoke about the challenges for the Russian economy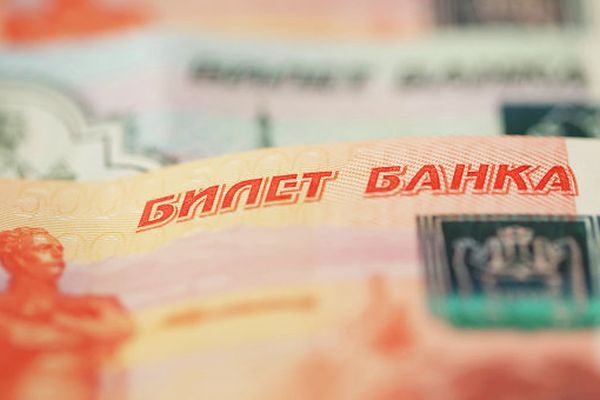 The current state of the Russian economy can be described as the storm center, said the first Deputy Minister of Finance Tatyana Nesterenko.
She explained that it is a state when everything looks all quiet and well, but actually it is not.
"And politicians should evaluate and choose the solutions that will allow this center of the storm hard, but to go out in a controlled manner," said Nesterenko, speaking at the forum "Territory meanings."
According to the Deputy Minister, the question is, "will it be chaotic or we'll be there to form policy that will help us painlessly from this situation to leave," she said.
Nesterenko noted that the current stability is ensured only at the expense of reserves, and if nothing changes, by the end of the year there will be no reserves, no possibility to pay salaries.
"If this is allowed. But we certainly do not tolerate, even in thought", she said.
In 2016, the Finance Ministry plans to spend 2.1 trillion rubles from the Reserve Fund. When you run this plan by the end of the year, the Fund will be about a trillion rubles. The following year, the funds may be expended completely, then to financing the budget deficit, the authorities intend to raise funds from the NWF. The head of the Ministry of Finance Anton Siluanov warned that the reserves are rapidly exhausted if we continue to spend at the same levels. The Ministry considers that it is impossible to avoid.
Also Nesterenko called one of the main challenges for Russia's poverty. "The country cannot grow rapidly if there is a serious divide in society and if there are poor citizens," — said the Deputy Minister. Thus, according to her, among the poor most 35% — a young family with two children, and the elderly make up only 5%.
"We need to act and to create the conditions to eradicate poverty as a fact", — concluded the Deputy Minister.
---
Source: http://ria.ru/economy/20160730/1473245782.html