Home
/
Politics and Geopolitics
/
On the national idea
/
Articles
Jura, we are...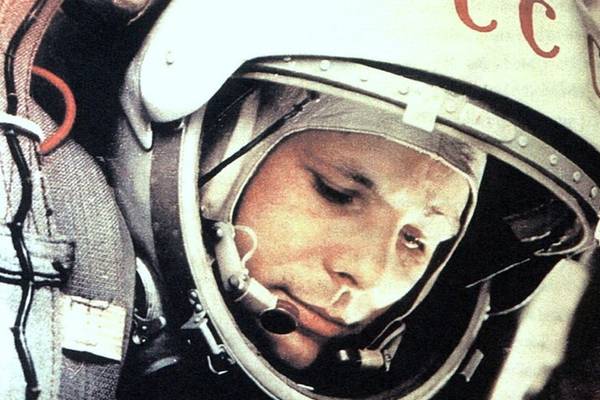 I'm a simple employee of the Samara missile centre "Progress", and indeed a simple citizen of Russia. I have family, I have dreams. In my mind together, and dream about justice and thinking about where to invest money, if any, will start. Sure, I like a lot. More recently, I was in calm confidence in the future. On our factory manufactures the Soyuz rocket — the only one in the world missiles, which are delivered to the space, not just satellites and cargo, but also people. For more than a century of history, the company knew its UPS and downs, well-fed times and lean years.
However, everything changes. The General instability that prevails in our country in recent years has involved "Progress". One after the other under the criminal liability were several representatives of senior management, from chief engineer to Director General. If recently, the plant actively recruiting young people, paying consistently lifting premiums, it is now one cut follows another. To write this letter, I decided not only out of fear for their jobs. It makes me scared for the future of all enterprises and even industry. Not so long ago we laughed at the fact that the American partners will get access to the ISS through the trampoline. Now, I fear, hopefully unfounded, that we will not have to establish (in the framework of import substitution, of course) production of trampolines themselves.
One of the most popular jokes in the factory — "we Do not missiles and paper". The proportion of jokes in it, however small. Thanks to the policy of "lean production" was liquidated strategic reserves of steel and rolled products, to ensure the smooth and fully Autonomous operation of the plant in a critical situation. But the inventory of office supplies inexhaustible. On the background of a slowly dying design departments and subsidiary production as mushrooms after a rain to breed all kinds of "management" — risk assessment, anti-corruption economic responsibility. Endless orders, directives and memos circulate through the plant instead of metal. The document goes deeper into digital, this is true, but the essence of this change is weak. The whole unit is now working on the development, coordination and signing of agreements, contracts and statements. Every day invented new reasons for the establishment of committees, appointments and responsible for the submission of lists. Correct, it would seem that aspirations turn to practice a heap of formal and thoughtless replies. Bureaucracy has turned the activity of chiefs of divisions in an impassable swamp, which gradually tightens and deputies, and staff.
Twice a year there are mass layoffs. Like conscription, it is not the first year fall to spring and autumn. The current decrease (spring 2019) aimed at reducing the number of employees three thousand people. In practice, the number of dismissed and resigned will, I assure you, much more. Laid mainly retired employees 60 years and above, but those at the factory shortly no longer remain. Together with them, the enterprise takes knowledge gleaned from increasingly dilapidated Soviet textbooks and handbooks, and the invaluable experience gained from those times, when there was thinking about spaceflight, not about what money to pay this month's mortgage payment. Under each reduction the order came out that allows employees to resign "upon mutual agreement" with the payment of three average monthly salaries. In theory, this approach should encourage to leave the older generation to retire with... "plated" with a parachute, giving way to the next generation. In practice all is much worse. And worse. Experienced elderly take this opportunity, Yes. But the departing employee takes with him not only three salary — he receives their price savings in staffing, which he was. Young promising employees, who could stand in his place and to improve their financial situation, are not on the threshold of a career and it stuck.
Support of the enterprise — the generation of 30-40 years, who had to learn from the knowledge and experience seniors suddenly realize that they will not become leading engineers, heads of groups and sectors, Deputy chief. What they are doing, realizing that the past ten to twenty years of life, they only worked to stop the development on a dead-end position with a salary of twenty-five thousand rubles? They leave. The order clearly says that does not matter neither age nor experience, nor the position. Pensioners kicked out, their successors, which often already have obligations to support the family, go yourself. Just young professionals who still has room to grow. Experts, sometimes promising, but more often related to the generation of the exam, unable to solve the problem, if it is not accompanied by four possible answers.
The reduction in our days is called "optimization." Though not very clear what exactly is optimized. One after another die of non-core production and subsistence agriculture. Low quality and secondary production, providing the main complex of easel accessories and means of transportation of finished products. Go metrologists and radiographers responsible for the accuracy, reliability and integrity are the most difficult space technology.
In conclusion. I am far from a panic — modern times, people are taught to daily change and adaptation. However, I see the mood of the people around me and can't help but fear for something more than my own fate. What is happening on the plant change is also called adaptation, saying that the company's interests above the interests of regular employees. But such "adaptation" took place in the past. They have led to the fact that factories such as this one, turned into shopping centers, covered markets and office buildings. Samara plant named after Maslennikov, which lasted a little less than a century, once gave work 35 thousand employees and covered an area of several blocks, and now turned into a wasteland, fighting for developers of luxury housing and office complexes. The same earlier happened with bearing plant GPP-4. Looking at these pictures, I'm starting to seriously fear for his health. The feeling of the death of these old titans of industry empties. I'm sure their new owners, too, once put the interests of the survival of the plant above the interests of the people. Only now in our time for the survival plant more profitable to become a shopping center.
---