Home
/
Politics and Geopolitics
/
On the national idea
/
Articles
Zakhar Prilepin: "My Soviet Union does not vulgarize!"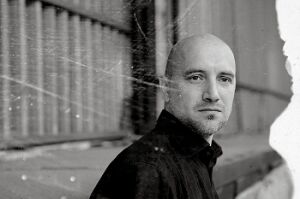 Material posted: -
Publication date: 27-05-2012
What does the Soviet Union at all, he lied to me? No, on the contrary: he gave me all that I need, and never pretended that I was not. The nurse ran after me to get vaccinated; the neighbor was looking out for me, young, not asking for this money from my parents; the librarian looked to me to tell that he came from the town of "Electronics".
ABOUT THE USSR
What does the Soviet Union at all, he lied to me?
No, on the contrary: he gave me all that I need, and never pretended that I was not.
The nurse ran after me to get vaccinated; the neighbor was looking out for me, young, not asking for this money from my parents; the librarian looked to me to tell that he came from the town "Electronics"; the cook at school gave me the sweetest pieces; the district I have not seen in the village even once, because we have no one to fight, not steal, do not misbehave; all our many relatives can get together and two and four weeks to have fun, completely forgetting about work and worries of his; the exhausted country looked at all of us from above, and in her eyes there was neither cruelty nor exclusion.
I only later appreciated it when a new country I by the will of fate he found himself, began to pretend I'm not there, and if there is, it is nothing to do with it.
* * *
Appeared amazing the word "scoop". Actually I'm not a violent person, but the type that came up with this definition for all of the Soviet people in General, I would personally cut off the tip of my tongue. At the word "scoop" this type of characteristic would publish, caressing my ear whoosh.
* * *
While my mouth didn't score the clay, I will again and again repeat: my Motherland - the Soviet Union. My homeland is the Soviet Union.
* * *
My Soviet Union does not debase: because the Eternal fire is not going to wear a jester's cap, it will not be transplanted into a flask, and he will not burn there, which will not condescend living spirit never.
About modern Russia
The new country was behaving aggressively, impudently, basely, hamovitye. The main postulate was: "And whose fault is it that you're so miserable? Look at you! Huh? Well, misery, you know! See, isn't it? Go away out of sight, to see you can't..."
* * *
Now when I look at the fate of democracy in Russia, and even trying this for so long I hated to save democracy, I understand that in the phenomenon was initially put terrible original sin, which don't live long.
* * *
I know want kind of democracy: not betrayed his father and grandfather, not spit at his feet, not changing beliefs with fifteen years know.
* * *
And what the state is, what his financial system and how transparent the system is, if its citizens, especially in the public sector, in principle - if you live according to the law on salaries, even if not the biggest, can't afford housing? But if acquire, they are, well, in nine cases out of ten, somewhere somehow someone cheat, the same state, for example.
* * *
I in different years have been in towns of Russia, which is entirely depressing: there have stopped all production, and it is impossible to live, and can't go away. Closing his eyes, I see all the dark population of these settlements, thousands of, say, seventeen people pack up and slowly go to Moscow. Go there, stand in the Central square and said: "We came to learn. The poor fishermen and his wife-idiots, all of them came. Will purewhite us."
* * *
I recently returned from a trip to Siberia; and here I think for Siberians, living, say, in the settlements: what do they do? To save money only for a ticket to Moscow, you need to sell your house and the neighbor's house. But what is there to do in Moscow? It is clear, "do not be lazy," "not capricious" - this is what we heard. Specifically what? To settle with fifty Tajiks in a Studio apartment and begin your way to the top? "The great Moscow dream".
* * *
We live in a funny state, I think: here to realize their basic rights - the right to shelter and right to daily bread for themselves and their loved ones, - we must perform extraordinary beauty somersaults. To change their homes and work, to get education and to work in a different field, to go over the heads, and it is desirable not to go down, and his arms... Just a peasant. Just a nurse. Just an engineer. Just military to be generally not recommended.
The funny thing is that the conclusion we the same: the content of the population of Russia is unprofitable.
* * *
The philosophy of social Darwinism, which of us is so tasty and plentifully fed during the notorious "perestroika" - it is not outdated. It is as relevant as ever. Moreover, it is our state ideology. As an ideology of social Darwinism is not spoken, but certainly implied.
There is quiet, as the itch, the feeling that a state owes nothing to anybody. Citizens, however, are not very should to the state. For example, they should not participate in politics. And even if they think they should - they think they do. They do not have claims. And then the claim will be to them.
About liberal
But what kind of democracy you want, that yours is memorable to me, an abomination of Zoya Kosmodemyanskaya, with the your, unforgotten to this day, the meanness of Yuri Gagarin, the one with your smoldering to this day, dirty trick on Sergei Yesenin, with your relentless "squeezed the slave drop by drop", with your irrepressible "can't live", with your endless sticky words in which, as in the web, confused, and elm was bleeding the mind of every Russian person?
* * *
If you raise binder magazines and Newspapers of the turbid times, and perhaps even to open telearuba - at any the day of judgment to prove that you have left not a single bone in our nation's history, you scoffed at every corpse you danced at each Shrine, you Red flag my Victory was thrown out, and then could not resist, ran out after about feet it wiped.
* * *
Now you no happiness in Russia. Why did you do so? Why are my freedom now forever associated with your slimy name, with your shameless deeds, with your worm-eaten things?
* * *
In conversation with liberals all the time you need to select expressions. Only they do not choose expressions. You know what? I love freedom as much as you do. Go to hell.
Go to hell with your ninetieth years when you're, or your and not you left leaders, repeatedly betrayed it all: the concept of freedom, and the very notion of courage, and the very concept of liberalism, and the concept of honor.
Don't love them, these years, although it was ready to fall in love. But you did not let me. No longer tolerate them and will not tolerate. More nineties, I not only love zero, but you don't pretend that you do not touch zero. You spawned them, and to this day they strive to accommodate.
* * *
Looking at you, I boyishly want to collapse somewhere in Belovezhskaya Pushcha and to beat them, all gathered there, head on the head, to full frenzy.
Looking at you, I dream to break the glass of a blue screen and that for Bulgakov, the master margaritovka, live to tear Svanidze head. Live Nikolay Karlovich let live, but display head does not need, she was lying under the table and wiggles his active lips.
Looking at you, I want you to have lived a thousand lives, accumulating ruble for ruble, and that you got mugged twice in a row, all of these RUB. And so a thousand years have you lived in Transnistria, and another thousand in Abkhazia, and then everywhere, especially in Chechnya, and no matter what will be the nationality, Russian, Chechen or Jewish...
And the main thing that after all these robberies and to live in the country are empty, meaningless, penniless, and miserable, and devoid of space above my head and solid ground under my feet, and pride for you, her children, were born here, and not on the other cheek of the globe.
Because, no matter how much pillaged and tormented our fathers and grandfathers, this feeling of joy and pride - they never left.
About Fidel Castro
No, you seriously believe that any American President less sins than Fidel? Poke your finger in the first got the Yankees from the White house for the fifty years that Fidel has spent in power, their cheerful Affairs enough to any Tribunal in the Hague. These Yankees were nine, and you can hardly remember the names of at least three of them. But the name of Fidel will remember everything.
* * *
Well, there were dissidents in Cuba, and, Oh Yes, lives were. But find a place on the planet where disgruntled no where thin fate don't break on state knee. Especially the economic isolation, the huge carcass of the USA, nastasha white light and gorgeous Cuban sunshine; and yet betrayed music revolution and deaf in both ears moronic from the Soviet Union in the face of friends of Fidel... it was difficult for Him.
* * *
He made the small nation a great nation, obstinate, unbroken and proud. The only socialist country in the Western hemisphere! And there, I must say, not starve to death. Moreover, life expectancy in Cuba is almost 77 years for men and 79 for women. Which is not surprising - after all, 100 of thousands of Cubans have 591 the doctor, while in the USA - 549, us 420, and Bolivia - 73.
About intelligentsia
...Intelligentsia - good piece, besides he's not for sale. If its still to buy, and then, exhausted from impatience to deploy, it will be found that the buyer was brutally deceived: took, though inexpensive, part of the intelligentsia, but in the end God knows what did it, Eldar Ryazanov.
About youth
Every student must by definition be a "leftist", especially in modern Russia. However, we have it backwards. Conservatives are breeding in schools and universities, they barely forgot to wipe the snot fist and wear tights under the shorts - and immediately become total reactionaries.
* * *
They had not seen the Soviet time, nor the stormy times of liberal reforms, but despised both. They are confident that Russia was a black hole, the chaos and naked shame. Fortunately, now the oligarchs are defeated, and the Communists will not be able to return to the barracks and the Gulags.
* * *
Young people in Russia, probably the most reactionary part of society. The youth have not received anything, but is afraid to lose everything. Still knows nothing, but wants all to teach.
Source:"Bumbarash", No. 114.