Home
/
Politics and Geopolitics
/
Russia - Germany: a new alliance?
/
Recommended
Koval V. S. "the Truth about the conspiracy against Hitler on 20 July 1944"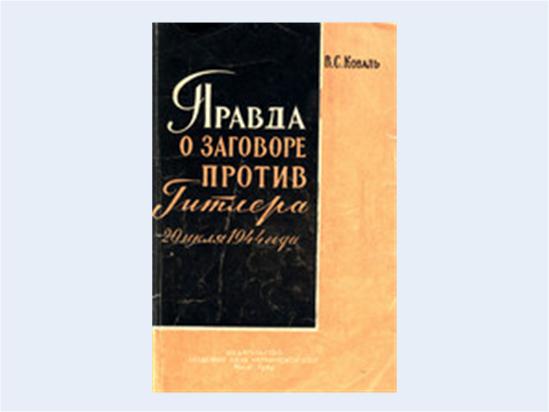 20 July 1944 an event occurred that excited the whole world. That night the Berlin radio gave a special message from Hitler's. A group of officers, mentioned in it, tried to kill the Fuhrer. Listed affected by the explosion of the persons from the inner circle of Hitler... meager information which reached then the public could not cover all the driving forces of the plot, its context and purpose. However, now, more than 15 years after the end of the war, there was enough material, allowing to give an answer to these questions.

Publisher: Publishing house of the Academy of Sciences of the Ukrainian SSR (Kiev)
Year: 1960
Format: DJVU with text layer (2.80 MB) (DOWNLOAD)