Home
/
Politics and Geopolitics
/
Russian-Armenian partnership
/
Articles
Russian-Armenian partnership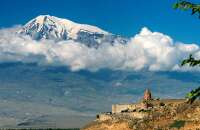 Armenia is Russia's key partners in carrying out a balanced foreign policy, not only in the Caucasus, but also in several other regions of the world. Significant role of the Armenian diaspora in Russia's domestic politics. In this context, the question of cooperation between Russian and Armenian experts, exchange of views between them is essential to deepen mutual understanding. This project actually involves a reflection of results of joint research of Russian and Armenian experts on topical issues of modern society.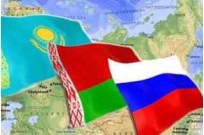 The decision of Armenia's accession to the Customs Union of Belarus, Kazakhstan and Russia, announced on 3 September this year in Moscow the President of the Republic Serzh Sargsyan, was strongly criticized by many Armenian politicians. So, the Deputy of Parliament Zaruhi Postanjyan has complained about possible rise in prices, the deterioration of the social situation of the population, increasing emigration from the country. She believes that in Moscow the Declaration of accession to the Customs Union has become a serious challenge to the sovereignty of Armenia and Nagorno-Karabakh Republic. Moreover, the MP has called on the Armenian people "to Wake up and defend your homeland".
09-11-2013 admin 2892 0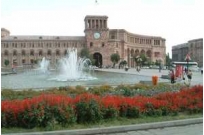 We discuss various aspects of Eurasian integration is, of course, good and useful. But we sometimes forget the most important thing is the ideology of Eurasianism. I understand that saying the word "ideology", violate a kind of taboo, because after the collapse of the Union this word is often perceived as something obscene. I'll tell you what I'm going to appeal and to socialism, which is also perceived very ambiguous. In this connection comes to mind a saying of one of the Roman Emperor, who said that enemies should present a law, and the – all the things that they want.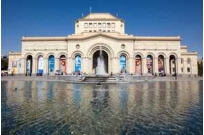 Interview with General Director of the Center for strategic estimates and projections Sergey Grinyaev ArmInfo.
21-10-2013 admin 2125 0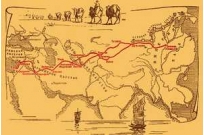 Armenian cultural heritage, historically representing the whole material and spiritual culture of Armenia, from the Neolithic period (X - the first floor. VI Millennium BC), Eneolithic (ser. VI-IV Millennium BC), bronze (second floor. IV - ser. II Millennium BC), iron age (the second half. II Millennium BC onwards), antiquity and the middle ages in the Armenian highland are attested in archaeological sites, rock art and petroglyphs, spiritual sources, the epic legends, architectural monuments, cross-stones, cuneiform inscriptions, ancient and medieval written sources, book, painting, miniatures, religious music, folk art, weaving, ceramic and jewelry, etc.
18-10-2013 admin 7135 0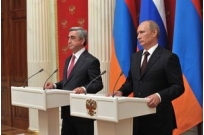 On 3 September took place the working visit of President Serzh Sargsyan to Moscow. During the meeting with Russian President Vladimir Putin and his Armenian counterpart said that his country had decided to join the Customs Union (CU), adding that Yerevan is ready to take all necessary practical steps, and subsequently participate in the formation of the Eurasian economic Union.
28-09-2013 admin 2510 0