Home
/
Politics and Geopolitics
/
Russian-Armenian partnership
/
Events
Eurasian integration and Armenia: prospects, goals, trends of discussions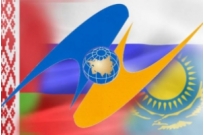 On January 26 in Yerevan was solemnly the conference "Eurasian integration and Armenia: prospects, goals, trends of discussions", organized by research and analytical NGO "Integration and development".
With a salutatory word to participants addressed the Ambassadors Extraordinary and Plenipotentiary of the Russian Federation in the Republic of Armenia V. Kovalenko, Republic of Kazakhstan A. E. bozzhigitov, Republic of Belarus S. N. Sukharenko.
The conference was attended by politicians, political scientists, experts and analysts from Armenia, Russia and Kazakhstan. Among them - Director of Scientific educational Foundation "Noravank" Foundation G. Harutyunyan A., General Director of the Center for political conjuncture Sergei Mikheyev A., Deputy of the national Assembly of the Republic of Armenia, Urikhanyan T. Kh., General Director of the Center for strategic assessments and forecasts of grinaev S. N., head of the Department of political science of the Eurasian national University named after L. Gumilev (Astana) Nechaeva E. L., doctor of Economics, Professor V. B. Bostanjyan
Participants investigated a wide range of arguments "for" and "against" of Armenia to the Eurasian integration processes.
The presentations were devoted to the geopolitical importance of the Eurasian integration process, the influence of civilizational factors and threats to information of the opposition of her enemies, the problems and prospects of cooperation in the socio-economic and military-political spheres.
According to the head of analytical research non-governmental organization "Integration and development" Aram Safaryan, in the next five to six months will be organized a number of public discussions, debates, public and scientific review of the issues related to Eurasian integration and possible close connection of Armenia to this process.