Home
/
Politics and Geopolitics
/
The future of Russia and the world: estimates and projections
/
Recommended
B. Dolivo-Dobrovolsky "Pacific problem"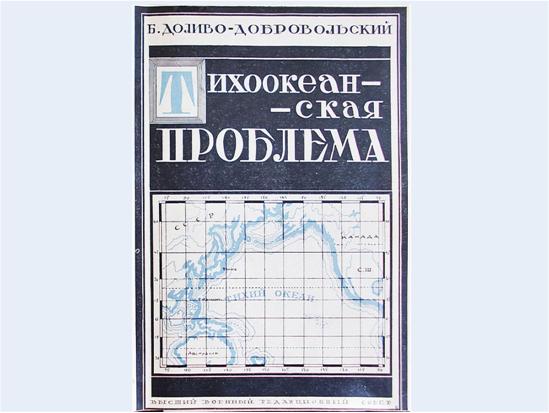 During the nineteenth century the basic principle of the foreign policy of the S. States was the doctrine of Monroe representing the formula of S. States hegemony over the Americas, North n South. The doctrine was formulated Monroe December 2, 1823, in message from the President C. the States of Monroe to Congress. Its basic principle was the recognition of a hostile act against the United States any attempt of intervention of the European powers in the internal Affairs of the American continent, the spread of European colonization and political influence that or other for-okeanskogo state in any part of America.
The Supreme military editorial Board, Moscow. 1924.