Home
/
Politics and Geopolitics
/
The future of Russia and the world: estimates and projections
/
Articles
The future without meat. Will we be eating insects instead of animals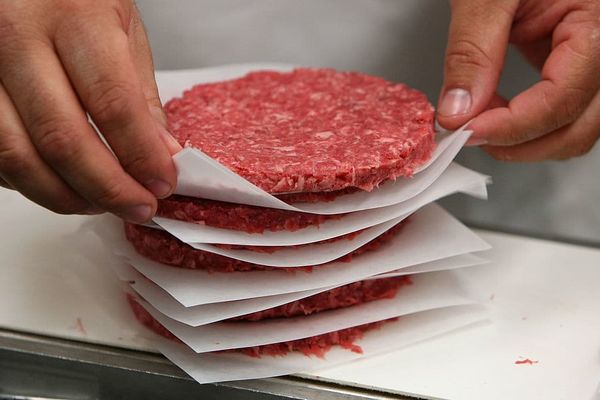 Do we give up in the future from meat and the protein from insects is the new standard of gastronomy? It is these questions today, we set the global meat market, estimated at $90 billion.
With the appearance on the market of meat grown in the laboratory, and substitutes seafood giants of the food industry trying to keep pace with the times and accept new realities, because the usual animal proteins have ceased to be for man the main source of nutrients. The enormous changes that are happening in this field, you can see on the example of some international corporations.
WH Group, the largest pork producer in China, for $7 billion acquisition of us company Smithfield Foods. Leader, change the common view on gastronomy, is a Hong Kong entrepreneur David Yong. He was the initiator of the campaign "Green Monday," in which people call at least one day per week to reduce meat consumption, while not abandoning it completely.
Unlike vegans refrain from animal products (meat, eggs and milk), cleaned, Yong is adept flexitarians — that is, flexibility in the selection of diet conscious — and calls in this aspect not to ignore the issues of ethics and environmental protection. He Yong immediately warns: "we can hardly hear the word "vegan".
In front of the goal, the businessman has set quite ambitious, especially considering that, according to the Euromonitor company specializing in market research, Hong Kong is one of the world leaders in the consumption of meat and seafood per capita. Cafe Ena David Green Common is promoting the concept of "Green Monday", in which the products of Western cuisine with Asian flavor.
Yong takes us into his kitchen and shows chicken sticks production of Beyond Meat. A California company engaged in the development of a new generation of food with the support of billionaire bill gates and actor Leonardo DiCaprio produces proteins plant-based, which have the same fiber structure as those that are in animal products. David Yong explains: "In Asian grilled chicken pieces do not cut", although delicious fajita presented on the package exactly. The businessman continues: "Instead for cooking Asian food, we're tearing the meat by hand in our Central kitchen". Chicken meat served with noodles and sesame seeds on a Shanghai recipe, and the bigger pieces go to a popular dish of Hainan cuisine — rice with chicken in a Golden crust. This chicken meat is also used for the famous Singaporean dish of tofu.
As for red meat, it is good for burgers, but here in the kitchen of David Yoon his chefs made the Burger a true masterpiece — they stew the meat in Asian spices and put in a lush soft bun. Another classic dish of Taiwanese cuisine, rice with minced pork in soy sauce was also on the menu, but reinterpreted in a modern way with the use of proteins of vegetable origin.
Each café combined with a small supermarket where you can buy all ingredients from the menu. The entrepreneur believes: "Customers would not know what to do with these products if they didn't have recipes and they tasted these components in familiar dishes". Between the stalls with foods from soybeans, and spreads from algae can be found and different types of milk based on nuts from manufacturers such as Califia Farms and Daiya, which produces cheese without using dairy products.
David Yong was the main door of the major Western brands in the Asian market. Hundreds of restaurants and grocery stores in the region are now following Green Common. Popular in Hong Kong, a British company, Pizza Express became one of the pioneers in this field; then joined the company Butchers Club, which is the sale of burgers with blood chose an alternative without meat and using beet juice as dye.
Outside of Hong Kong is almost a vegetarian menu David Ena survives in the field of nutrition in 2000, schools and corporate cafes in more than 30 countries, including his native Columbia University in new York. No exception, and is widely known canteens of Google. The businessman claims that he regularly receives offers of cooperation even from Russia and Central Asia.
Given the frequent discussions of state taxes on the production of meat products after the Paris climate agreement, an increasing number of people are trying to use the resources more reasonable and hope for change in the mechanisms of regulation of the sphere.
According to the Food and agriculture organization of the United Nations, greenhouse gases, allocated, small and large cattle, account for about 15% of all global emissions. Chinese legislators last two years, haunted by the idea of introduction of a special fee from producers, but such suggestions found no echo nor among companies or among their consumers. But it is important to understand that a similar fate may befall the meat, as it previously happened with tobacco, coal, and even sweet sodas.
Meanwhile, to somehow satisfy the growing appetite of the country for meat, China has announced a deal worth $300 million for import of lab-grown proteins from companies SuperMeat, Future Technologies Meat and Meat the Future.
Bias towards environmentally conscious lifestyle is becoming more common — consumers are beginning to understand that climate change partly depends on what they eat. A strong desire to prevent ecological catastrophe, most likely, will help to develop the direction of research: "from laboratory to the dining table" — this can be seen by the example of many companies in which to invest investors. The company Odontella producing substitute salmon on seaweed — just one of the many newcomers emerging market. Venture capital investments also went to the company Sunfed Meats producing chicken meat protein from legumes, and Ocean Hugger Foods, engaged in the manufacture of imitation tuna tomato as the main ingredient.
To new sectors show interest even the most famous giants of the food industry. For example, Nestle acquired a manufacturer of vegetarian products, Sweet Earth, and food giant Cargill has invested in Memphis Meats, a company growing meat without the animal. Tom Hayes, CEO of Tyson Foods, in an interview with the television show Fox News expressed confidence in the fundamental changes of market structure: "Plant proteins are growing just as fast or even slightly faster than animals, so I think that trend will go down more soon".
Anton Bundeena
---
Source: http://www.forbes.ru/biznes/355233-budushchee-bez-myasa-budem-li-my-est-nasekomyh-vmesto-zhivotnyh