Home
/
Politics and Geopolitics
/
The future of Russia and the world: estimates and projections
/
Articles
DWN: Israel hopes Putin on the issue of the Golan heights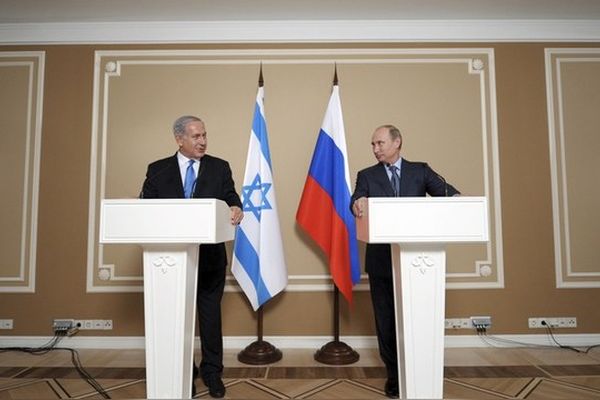 This week Israeli Prime Minister Benjamin Netanyahu arrives in Moscow to discuss with the head of the Kremlin future of the Golan heights, according to Deutsche Wirtschafts Nachrichten. Tel Aviv hopes that Vladimir Putin will help in solving territorial disputes with Syria – which is quite possible, indeed, in recent years Israel and Russia are closely cooperating with each other, the newspaper notes.

Israel expects to keep it captured in the six day war, the Golan heights and in this aspiration relies on Russian President Vladimir Putin, writes Deutsche Wirtschafts Nachrichten. Israeli Prime Minister Benjamin Netanyahu with "a hitherto unheard clarity, "said that tel Aviv will never return to Syria the occupied territories.
The Golan heights were annexed by Israel of 14 December 1981, reminds the edition. A little later, on 17 December 1981, the UN Security Council adopted a resolution in which the accession was recognized illegal. However, the situation may change, because the geopolitical situation in the middle East will not remain the same.
A special role in the region began to play Russia, says Deutsche Wirtschafts Nachrichten. While Moscow has close to tel Aviv, helped by two factors. First, migration of Russians to Israel. Secondly, close cooperation in the framework of the Syrian conflict. So far in cooperation between the two parties there have been no incidents, emphasizes the publication.
On Thursday Netanyahu will arrive on a state visit to Moscow. There he will meet with Putin to discuss the future of the Golan heights. So far Russia has no position on the matter, the newspaper notes.
The rapprochement between Moscow and tel Aviv Angers the Americans, writes Deutsche Wirtschafts Nachrichten. The Golan heights do not belong to Israel, responded to Netanyahu's statements a press-the Secretary of state Department of the USA John Kirby. The United States believes that the territorial dispute should be resolved in the negotiations, but at the moment the Syrian conflict does not allow it.
In this matter Germany has supported US, continues publication. "No single state has no right to Annex the territory of another state, as happened in this case – is a fundamental principle of international law and the UN Charter, "–said the press Secretary of the German foreign Ministry Martin Schaefer.
Due to its geographical position, the Golan has become an important factor for the security of Israel, the newspaper writes. The concern of tel Aviv about the possibility of resumption of hostilities on its borders is quite justified: the Deputy Syrian foreign Minister Faisal Miqdad has already threatened that his country is going to regain the Golan heights.
---
Source: https://russian.rt.com/inotv/2016-04-19/DWN-Izrail-upovaet-na-Putina