Home
/
Politics and Geopolitics
/
The future of Russia and the world: estimates and projections
/
Articles
The main technological trends of 2022 according to Trend Hunter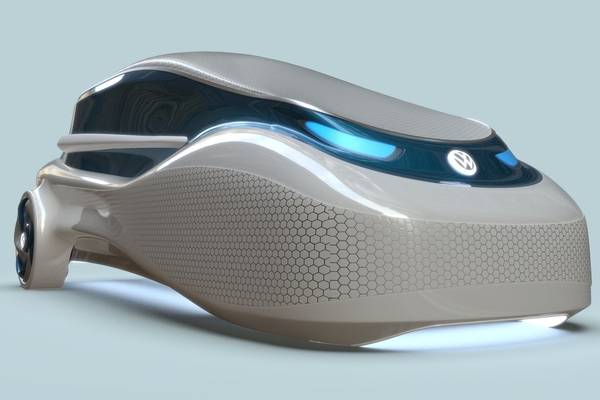 Every year Trend Hunter prepares a large-scale review of the most significant trends in various fields - from business to food and art. RB.RU publishes a part of the review devoted to trends in the field of technology.
Confidentiality. Leading technology brands give priority to the security and confidentiality of consumer data, the protection of their personal information. Brands are changing their policies and launching new initiatives to ensure that no one can unknowingly benefit from this data. Thanks to this work, consumers are more aware of how their personal data is used. They are beginning to realize that many corporations are imperceptibly tracking their interactions, movements and interests. Many consider this an invasion of privacy and demand that companies take steps to protect personal data.
Product Examples: data management platforms, privacy as an advertising advantage (Apple advertising that focuses on security features, smartphones with data collection protection (iPhone privacy settings). technological privacy features.
Delivery using AI. AI-enabled delivery systems are on the rise as businesses look for technologies to reduce the cost and optimize operations. AI-driven robotic delivery systems and fulfillment centers are working to prioritize cost and time efficiency. AI can take over some of the work of supply chain management - both small and large-scale businesses.
Products: robot delivery startups (Cartken is a company providing autonomous delivery services that focuses on cost reduction), scalable supply chain technologies, robotic delivery centers (Kroger is deploying a customer service center based on Ocado technology), hyperlocal logistics platforms (GoKea logistics platform uses AI solutions to optimize delivery).
Expansion of metaverses. Technology companies are investing in the development and improvement of the metaverse experience. The business strives to develop the potential of these spaces, paying special attention to social life, culture and brand presence. The intensive development of technology leads to an increase in the number of digital services providing an aesthetic and functional experience. Regardless of the expectations of consumers — whether it's personal brand development, entrepreneurship, communication or games - this approach creates demand for deeper immersion.
Products: virtual running shoes on the basis of blockchain (affiliate NFT project Atari and RTFKT), virtual real estate, belonging to the users (for example, on the Decentraland platform, you can create virtual objects and property and to trade them, the futuristic vision of the future (Earth 2 — Metaverse between virtual and physical reality, the long-term vision of the Metaverse (Epic Games investing in future growth opportunities).
Biodegradable technology. High-tech products and accessories that are made of environmentally friendly materials. Consumers are aware of the effects of climate change, which creates a demand for environmentally friendly products and more efficient waste management processes in all industries.
Products: eco-friendly cork laptop cases (for example, from the Boshiho brand), biodegradable phone cases (Casetify cases are customizable, compostable and biodegradable), biodegradable desktop computers (Pentaform Abacus model, which is 63% smaller than conventional PCs).
Technology fatigue. Brands are introducing special features and products to combat burnout. Because of the pandemic, many work or study from home. Lack of physical activity and being outdoors in combination with stress can cause emotional crises. To cope with this and be more productive in the long run, consumers are looking for solutions that will force them to take breaks and monitor their energy levels.
Products: desktop devices that do not allow distractions (TimeChi's "smart" productivity improvement tool), organized virtual meeting platforms (the MeetButter platform keeps participants engaged, joint virtual audiences (Microsoft Teams joint mode offers this opportunity), tools for blocking social networks.
Robotic retail. The pandemic has accelerated the introduction of robots in retail. More and more autonomous devices are appearing at retail facilities, which reduce the contact between employees and customers. Although these technologies have not been used everywhere, they are being implemented at an accelerated pace due to the need to support the operation of stores in a pandemic. As people and brands adapt to new conditions, safety remains the main concern.
Products: smart trolley for shopping (Amazon Dash knows what consumers are buying, robot assistants to bookstores (robot AROUND B brings the books to look), non-contact robotic restaurants (KFC opened contactless "restaurant of the future" in Moscow), robots for contactless delivery (robots from Starship Technologies delivery).
Technologies for the elderly. Since COVID-19 poses a particular danger to the elderly, it is critical for them to stay at home. Therefore, they also have to adapt to the new reality. As a result, brands offering online services such as virtual exercises and conference calls are showing an increase in the involvement of age-related users.
In many ways, older people have been hit hardest by the pandemic. In addition to the severity of the disease, they also suffered more psychologically due to isolation - especially those who live in nursing homes. For them, the priority will be services that entertain and help keep in touch with loved ones.
Products: platform for remote communication (Goodnight Zoom helps older people who are isolated, to chat with children), yoga classes, targeted at the elderly (app Yoga for Seniors & Adults), increased involvement in multimedia applications (Snapchat's growing popularity among the older audience), expanding the market video (the service Houseparty, an influx of users in the older age group).
---
Source:The main trends of 2022 according to Trend Hunter: technologies | Rusbase (rb.ru )