Home
/
Politics and Geopolitics
/
The future of Russia and the world: estimates and projections
/
Analytics
Grinyaev Sergey "The World in 2013: Assessment, fact, comments"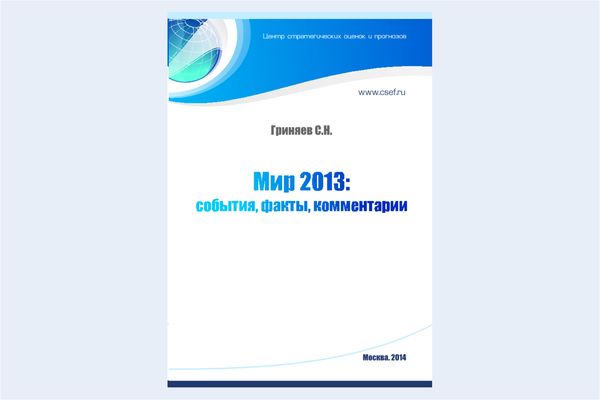 The material

is formed from a

book

of articles published

by the author in

different years

,

but united

in one publication

a common theme

approximation

century

the First World War

in September

2014

.
Articles in the book are grouped in such a way that the reader has formed quite coherent picture, reflecting the situation in the modern world.
The main objective of the author - to draw a parallel between the 1913 pre-war year, and 2013, to show how similar number of global processes have led the world table-ment back to the First World War, with the events that pro-tech world in recent years.
The book is designed for a wide range of readers interested in the history of modern civilization, as well as issues of modern geopolitics.


The book is available.
To do this, please contact us via the feedback form on the site.