Home
/
Politics and Geopolitics
/
The future of Russia and the world: estimates and projections
/
Articles
June. It's time to believe the racket — "there were only two"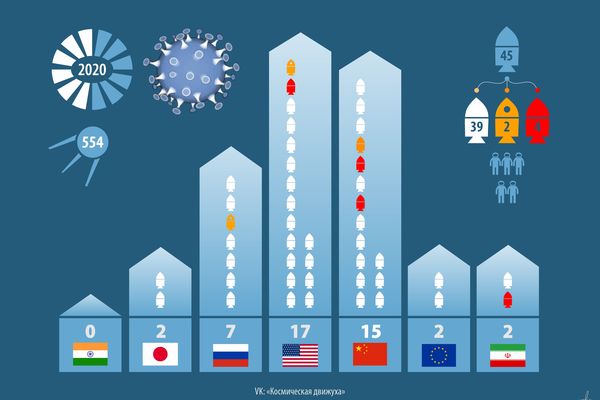 June 2020 has been a month in the US and China. No one else could (though going) to launch. Without accidents. Little.

All launches Jun. The seven pieces.
The end of June
Number of start-UPS decreased compared to may. Only seven. And only two countries USA and China. The others are still recovering from the quarantine and stopping the operation of launch sites and companies in the industry.
USA. Four launch. All "new entrepreneurs"! SpaceX and Rocket Lab. SpaceX stiffened and tried to follow the plan — two Starlink in a month. There are not two but one came with the transfer in may. Did not work this time. More launch navigation satellites by order of the American military. Rocket Lab has launched something smaller military.
China. Three start. Another remote sensing satellites. Plus satellite navigation — completion of staff groups. The Chinese his promise to create a navigation system for the 20th year performed! A rare event in a modern space (Europe is also promised by the 20th).
Russia, Europe, India, Iran, and others... do not run... come back to life abandoned for the duration of the quarantine spaceports and factories.
The growth of start-UPS and build momentum is transferred again in the future. Wait.

Ambitious plans for the 20 th year for the reminder (which will remain only a dream



Predictions (unofficial) for 2020



Legend to the infographic.
---
Source: https://habr.com/ru/post/509580/