Home
/
Politics and Geopolitics
/
The future of Russia and the world: estimates and projections
/
Articles
Spotify and Facebook collapse, medical breakthroughs and constitutional crisis in the USA: Saxo Bank has published forecasts for 2022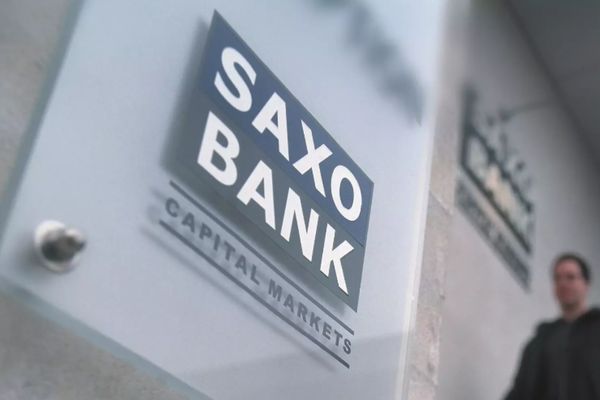 Politicians will postpone plans to end the use of fossil fuels
World leaders will rethink their goals to combat climate change and throw all their energy into investing in fossil fuels to combat inflation and the risk of social unrest.
This decision will lead to an increase in prices for industrial metals and commodities. It will also lead to the fact that world leaders will abandon the ideas of "environmental restrictions", and countries will start investing in oil and natural gas production. In their opinion, this will reduce the risk of social unrest caused by rising food and energy prices.
Facebook's popularity will fall. Only the old people will remain there
Young people will stop using Mark Zuckerberg's social network in protest against the collection of personal data. According to internal Meta research, teenagers most often sit in tiktok or Snapchat, and only elderly boomers will remain on Facebook.
Investors will understand that Meta is rapidly losing the younger generation and, consequently, the future potential and profitability of the company. That is why the company will decide to buy out all its competitors and invest billions of dollars in creating a metaverse.
After that, the value of the company will fall by 30%, experts will recommend Mark Zuckerberg to allocate all assets to separate enterprises.
Constitutional crisis in the USA
The 2020 elections have forever changed the attitude of US residents to this process. Therefore, the Senate, Republicans and Democrats will oppose confirmation of the results of the vote.
In the 2022 elections to the US Congress, it will not be possible to form a list of representatives of the department on time, and therefore it will not be possible to start meetings. That is why a large-scale constitutional crisis will occur in the country at the beginning of 2023.
Joe Biden will be in power by "special order", and the dollar will fall.
Inflation in the US will reach more than 15%
Inflation, the energy crisis and the shortage of workers will lead to the fact that wages in the country will double. By the beginning of 2023, inflation in the United States will reach an annual rate above 15% - for the first time since World War II.
At the same time, all residents of the country will understand that they have more rights than ever. That is why they demand better working conditions, higher wages, more flexibility and a sense of purpose from work.
The European Union will create a Super Fund, which will be replenished from pension savings
French President Emmanuel Macron will propose to Italian Prime Minister Mario Draghi to create an EU Superfund. It will have three directions — defense, climate and transition to clean energy. It will be financed by deductions from the pensions of working citizens over 40 years old.
The superfund will become popular and will lead to a reduction in income tax in Europe.
Female Investors will defeat Corporate Patriarchy
A group of female traders who will imitate the events of 2021 on Reddit will launch a coordinated attack on companies that have weak indicators in the field of gender equality. This will lead to fluctuations in their stock prices.
Their goal will be to eliminate unfair sexist, racist, ageist and abusive cases in companies. Female traders will start selling shares of "patriarchal" companies, and the funds received will be transferred to companies where women are more likely to hold senior positions.
Politicians from all over the world will support their views and decisions. Also, officials will begin to push companies with outdated views and without women in leadership positions. This will be done only so that the owners of the companies correct their mistakes and keep up with the times.
India will enter into an alliance with Arab states
India will join the Cooperation Council of the Arab States of the Persian Gulf (GCC). This will allow the country to reduce energy insecurity, as well as attract investment.
By joining the GCC, India will accelerate its development by investing in the country's infrastructure and increasing agriculture.
Spotify's Business will Collapse due to NFT-based Music Distribution Services
All musicians now post their creativity in the form of NFT, which will allow them to bypass intermediaries in the form of Spotify and Apple Music. Now they receive their income in real time, and they do not have to give most of the amounts to streaming services.
In 2022, Katy Perry, Jason Derulo and The Chainsmokers will post their music in the form of NFT. Other performers, seeing their example, take their compositions from the platforms. Because of this, Spotify's business is collapsing. The company loses 33% of its value. Investors, in turn, see this as an "ominous omen" for podcasts, films and the entire sphere of digital content distribution.
A new cold war will begin due to the development of hypersonic technologies
In 2022, a massive race of hypersonic technologies will begin among the leading countries in the military sector.
Hypersonic and space technologies will become a new stage in cooperation between the United States and China. They will also be joined by other countries with advanced military technologies - Russia, India, Israel and the European Union.
Medical breakthroughs will increase average life expectancy by 25 years
In 2022, there will be a major breakthrough in medicine — a drug will be created that regulates processes at the level of cells and can prolong their life. After taking it, life expectancy increases by 25 years. The drug will also slow down aging and rejuvenate cells in the body.
New research in the field of DNA editing will help to get rid of many diseases that cause deterioration of health with age.
However, at this point, a number of ethical and financial issues arise. If a person lives an average of 115 years, then what about the pension system? Is there enough food to feed so many people? And is it necessary to make the medicine available to everyone?
In 2020, Saxo Bank also published its forecasts for 2021. At that time, the Danish bank predicted that the development of the blockchain system would make it possible to cope with fake news, the success of coronavirus vaccination would destroy many companies, and the revolution in thermonuclear energy would lead to a jump in living standards around the world.
---
Source: https://tjournal.ru/news/485731-krah-spotify-i-facebook-proryvy-v-medicine-i-konstitucionnyy-krizis-v-ssha-saxo-bank-opublikoval-prognozy-na-2022-god