Home
/
Politics and Geopolitics
/
The future of Russia and the world: estimates and projections
/
Events
Round table "Central Asia in geopolitical processes, its present and future"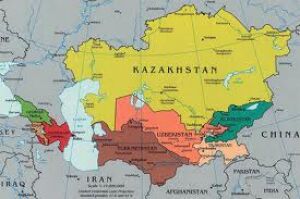 25 September 2011 at the initiative of the Center for strategic estimates and projections was held in absentia round table on "Central Asia in geopolitical processes, its present and future", which was attended by experts from Russia and Ukraine, specializing in the study of regional topics.
The event was supported IA CCI-inform. The General result of the event was the evaluation of the situation in the Central Asian region as a "very dynamic", "ready for radical changes." As the main factor of destabilization is indicated the desire of geopolitical centers of power to reconsider issues of access to reserves
As for the question about time of the beginning of such transformations in the region, experts here disagreed.
Some experts are inclined to believe that the scenario of the reconstruction of the region will coincide with election campaigns in Russia (to avoid Russian participation in possible events). Another part of the participants of the round table believes that, prior to the completion of the electoral process in Russia can expect serious changes in the region is not worth it.
In General, the participants confirmed the strategic importance of the region in current global processes, and in the future reconstruction of the world, which is inevitable as a result of modern civilization from protracted systemic crisis.
Proceedings of the roundtable can be downloaded from our website.