Home
/
Politics and Geopolitics
/
The future of Russia and the world: estimates and projections
/
Articles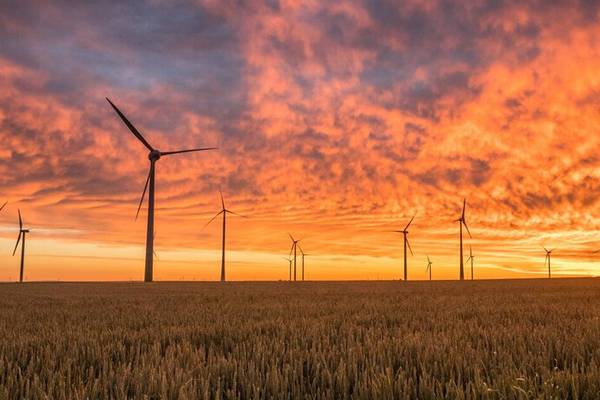 A general increase in prices cannot but lead to an increase in food prices. According to press reports, wheat prices have risen to the highest levels since 2008. On March 7, Reuters reported that wheat futures on the Chicago Stock Exchange reached the highest levels since 2008. Wheat prices have risen by 25% only in the last days of February-early March, and according to forecasts of economic analysts, they may increase by another 10 times by the beginning of summer.
Wheat price growth over the past 5 years
According to the FAO (Food and Agriculture Organization of the United Nations), 520 million people suffer from hunger in Asia, 243 million in Africa, 42 million in Latin America and the Caribbean. Overall, 11% of the world is hungry from the entire population of the planet. This crisis began in the first decade of the 21st century, and then it was associated with the production of biofuels. Then the peak of the food crisis was reached in 2008. Agricultural lands that were previously occupied for the cultivation of food have been repurposed for the cultivation of raw materials for more profitable biofuels. Biofuel production is, by the way, a direct consequence of the fashionable environmental agenda promoted by the West today, primarily by Western Europe. As we can see, clean air for the rich automatically turns into hunger for residents of the poorest regions of the planet.
A new wave of crisis began against the background of the COVID-19 epidemic, and then continued due to rising fuel prices and the crisis around Ukraine. The fact is that Russia and Ukraine are significant producers of grain crops. Grains entering the world market, primarily wheat – up to a third have origin from Russia and Ukraine. In addition, 80% of sunflower oil sold on the world market and 19% of corn also come from the northern Black Sea region.
In the situation of landslide sanctions against Russia, the logistics of the delivery of agricultural crops produced in our country is disrupted. Most transport companies, ports, banks, insurance companies do not want to work with Russian manufacturers, for fear of getting themselves on the sanctions lists. If transportation can be carried out, then it will need to be done through third countries, and the time for the formation of such schemes will take a long enough time for a critical increase in food prices in the world to occur during this time. In Ukraine, in addition to difficulties with the export of existing food, there is a question of how the sowing campaign will take place in the current conditions. And it's not even the availability of spare parts and fuel, but the ongoing military operations there today.
Coronavirus has created big logistical problems in the world
But in Russia, the issue of spare parts for agricultural machinery produced in Western Europe is very acute because of the notorious sanctions. And besides, there will be another question about loans for the seed company. If we talk about Western Europe and the USA, then this year the issue of fuel prices will be important for the sowing company, which will become unaffordable for many, will make the cultivation of raw materials for food not profitable, and ultimately will bankrupt a significant part of agricultural production. So the food crisis generated by sanctions against Russia has a chance to acquire a protracted and long-term character, including in the West itself.
The issue of agricultural fertilizers is no less significant for food security on a global scale. Important suppliers of fertilizers to the world market are Russia and Belarus, without fertilizers in modern conditions it is impossible to obtain a commercially significant, profitable crop. From these two countries it is supplied to the world market: nitrogen, ammonia, potassium, saltpeter, sulfur, phosphates, phosphorus. For example, Russia and Belarus produce up to 40% of potassium from what is sold on the world market. But because of the sanctions imposed in recent years against Belarus and Russia, there are the same problems with logistics as with food. None of the carriers undertakes to work with Belarusian and Russian manufacturers, problems arise with ports, insurance companies, banks, and all this because of sanctions. In addition, many fertilizer companies, as well as agricultural enterprises, are part of holdings under Western sanctions, which only complicates an already difficult situation.
Production of mineral fertilizers
The sanctions policy, coupled with inflation and rising food prices, have led to an increase in the prices of fertilizers, for example, ammonia, necessary for the production of nitrogenous fertilizers. From the summer of 2021, when they cost $330-430 per 1,000 cubic meters, to $1,000 by February 2022. Significant consumers of nitrogenous and potash fertilizers are farmers in Western Europe. The shortage of fertilizers will also damage their food market.
According to a number of calculations, Russia will not deliver 8 million tons of wheat to world markets this year, and Ukraine – 6 million tons. Who will suffer from the inability to get food from Russia? First of all, countries such as Egypt, which receives up to 90% of grain millet from Russia. Then there are Qatar, Kyrgyzstan, Rwanda, Turkey with about 70% of consumed wheat of Russian origin. In Latin America, Venezuela is dependent on Russian grain – 50% of wheat consumed. Western Europe does not consume significant volumes of Russian wheat, moreover, it is itself a producer and importer of it. But sunflower oil used in Western Europe by 35-40%, it has Russian and Ukrainian origin, now because of the sanctions, the Europeans will have to look for a replacement for our oil, which is impossible due to the fact that there is no such volume of product with a different origin.
If grains are not yet a missing product in the EU countries, then food security will be hit by fuel and fertilizer prices, they will become excessively expensive for European farmers. However, a rich Europe will undoubtedly solve the issue of food, even if it becomes not an importer, but an exporter of grain and other products. In principle, the Europeans will withstand a tenfold increase in prices, even if it becomes a heavy burden for their economy. But what should residents of poorer regions, such as Egypt, Venezuela and other countries of the Middle East, North Africa and India, do? The inhabitants of these countries already exist on the verge of constant hunger, being in a state of chronic malnutrition. Rising food prices can cause a global humanitarian catastrophe, civil wars, and an increase in the flow of refugees exceeding what we saw in 2015.
However, not only the inhabitants of the poor countries of the world are at risk of starvation – millions of American households and farmers are in a state of pre-bankruptcy. European business is increasingly talking about the desire to leave the jurisdiction of the EU to China. All this is a product of the ill-conceived and adventurous policy of the United States and the EU countries, following their lead. Not only are America and Europe plunging the whole world into a state of food crisis, they are provoking their own bankruptcy, the way out of which may be an even more aggressive policy towards a number of countries, including Russia, Belarus and China. This is the very situation when mistakes made in the past lead to more and more mistakes, and can eventually lead to a global catastrophe. The unfriendly policy towards Russia over the past 30 years after the collapse of the USSR, the preparation of Ukraine as a military springboard against Russia, instead of jointly resolving issues of strategic development and partnership, including in the agricultural sector, has generated a heap of problems that are ultimately capable of provoking a new world war. All this is a direct consequence of the mistakes made by the American political system.
Dmitry Emelyanov
---
A source: https://readovka.news/news/90843