Home
/
Politics and Geopolitics
/
The future of Russia and the world: estimates and projections
/
Analytics
Pankratenko I.N. "Russia - Turkey: the subtle nuances of relationships"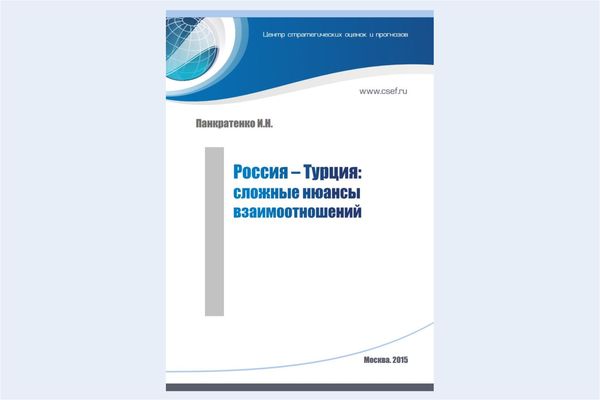 Russian-Turkish relations - one of most complicated questions of foreign policy of Turkey, no less than Russia.
By this time in relations of Moscow and Ankara enough problems both economic, and political character which are capable to affect their future seriously have collected. Divergences in «the Syrian question» have only bared the becoming ripe negative tendencies which development can result further as in serious cooling in contacts between two countries, and to aggravate their opposition in available between Moscow and Ankara «disputed zones» - spheres of collision of political and economic interests of Russia of Turkey. As exaggeration will not recognise that, despite all positive changes of last years, growth of goods turnover and close political contacts of presidents of two countries, comprehensible level of political trust between two states and will not reach. Moreover, real chances of its achievement decrease. At the same time, does not cause doubts necessity of maximum use of potential existing between Moscow and Ankara of relations.