Home
/
Politics and Geopolitics
/
The future of Russia and the world: estimates and projections
/
Articles
Russia being drawn into a war for water. Uzbekistan has threatened to go to war for control of the energy resources of Central Asia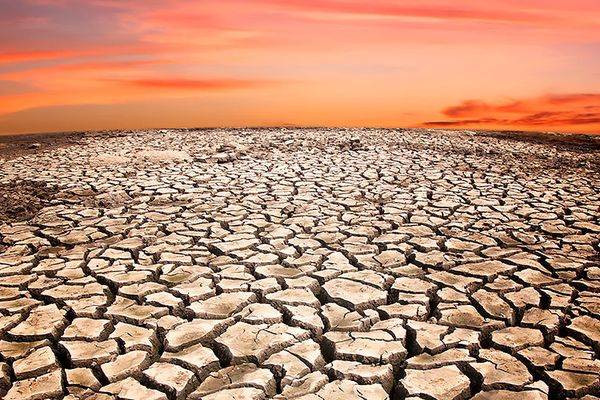 In Central Asia

could start

a war

if

Kyrgyzstan

with the help

of Russia will continue

the construction of

hydropower plants

on rivers

.

This

warned

the President of

Uzbekistan Islam Karimov

.

Cascade

HPP

leave

ditches

without water

, and

the Aral Sea

dries.
Control over water resources in republics of Central Asia can lead to full-scale war. The co-ordinated position under energy projects on the rivers proceeding on territory of Kirghizia, Kazakhstan, Uzbekistan, Tajikistan, Turkmenia is necessary. The message on it was placed on the official site by a press service of the president of Uzbekistan Islam Karimov.
Karimov considers that vodnoenergeticheskie problems in the Central Asia in the future «can be aggravated to such degree that will cause not only serious opposition, but even wars».
He urged to interfere time and again with a situation of the United Nations and «to make all-round international examination, before to start to erect or sign with any great states documents on HYDROELECTRIC POWER STATION building».
«The great state» is a hint to Russia, and the country signing contracts without the international examination and the consent of the countries-neighbours, is Kirghizia. To Russia and Kirghizia it is addressed filippika the Uzbek leader Karimova.
Uzbekistan categorically against building of the cascade of hydroelectric power stations Kambaratinsky ГЭС-1 and the Verhne-Naryn cascade of HYDROELECTRIC POWER STATION. In advantageous position always there are the adjacent states which are at sources of the high-mountainous rivers, they use the water resources as the pressure lever in disputes with those states which are arranged more low on a current. At sources of the majority of the large mountain rivers Kirghizia, and Uzbekistan and Tajikistan - is arranged, for example, more low.
If to construct Kambaratinsky HYDROELECTRIC POWER STATION, it will lead to shortage of irrigation water in Uzbekistan, aryki will shoal, the head of Uzbekistan considers.
If Uzbekistan will not have not enough water, it will reduce a crop of vegetables, fruit, the nuts going for export to 43 countries of the world, including in such removed, as Malaysia, Singapore, Vietnam.
Annually Uzbekistan makes about 15-18 million tons of fruit-and-vegetable production is approximately $1,5 mlrd, or 10 % of its export.
Waters in this region chronically do not suffice already now. This week Kirghizia in 20 times has reduced water delivery from Dzhalal-Abadsky of area in the Namangan area of Uzbekistan, has informed news agency 12news.uz. Have suffered Kirghiz to Certificates and Uzbek Oktom - earlier uniform settlement through which after disorder of the USSR there passes state border. Irrigation water receive from irrigational channel Kosh-Terek.
The Kirghiz party explains water delivery reduction so: «At weeding dry». However on the Uzbek party consider that water does not move intentionally, the Kirghiz authorities «simply blackmail neighbours».
Uzbekistan against not co-ordinated building of HYDROELECTRIC POWER STATION in Central Asia also because it can have ecological consequences. And not only for Uzbekistan, but also for neighbouring countries, for water area of Aral sea. In September of this year of a problem of Arala were discussed at the United Nations summit.
Over the last 50 years the area of water area of Aral sea was reduced more than four times, the water volume has decreased ten times, its mineralization has several times increased.
The desert in Priarale extends, experts ascertained. The wind annually lifts to 75 million tons of a dust and salt which are found already out in Europe and even in Antarctica.
Russia and Kirghizia have signed the agreement on building and operation Kambaratinsky ГЭС-1 and the Verhne-Naryn cascade of HYDROELECTRIC POWER STATION in 2009, but building has been suspended. The decision to renew the project on a parity basis was accepted in 2012. One only Kambaratinsky HYDROELECTRIC POWER STATION can develop 4,4 mlrd kvtch the electric power. For object erection the time of recovery of outlay - is required 15 years not less than $2 mlrd. The cascade can cover requirements for the electric power of Kirghizia and supply neighbours.
But just neighbours against building. Except Uzbekistan openly opposes buildings Tajikistan. And Kazakhstan expressed interest in HYDROELECTRIC POWER STATION building. Republics cannot agree among themselves, and official Moscow too does not force event. In a hover there is also a building of Rogunsky HYDROELECTRIC POWER STATION by capacity of 3,6 thousand MVt on the river Vakhsh in Tajikistan. In this problem there is a powerful political component: Kirghizia - a member of the Euroasian economic union, and the leader of Uzbekistan Karimov declared time and again that its country will be included never into associations «like the former USSR» and any more will not admit placing in the territory of military bases of the foreign states.
«A great water armistice - a thing fragile. But the statement of presidents of Karimova and the president of Turkmenia Gurbanguly Berdymuhamedova made following the results of visit of last to Tashkent, is more gallery play. To calm the population: without water nobody remains», - Alexey Mukhin, the general director of the Center of the political information speaks.
Actually leaders of republics of Central Asia are ready to co-ordinate the positions on control over power resources and to participate in mezhstranovyh energy projects, but conduct the commercial auction. Mukhin does not share opinions that the electric power developed on HYDROELECTRIC POWER STATION, constructed in mountains, in seismically unstable regions, has the high cost price and for this reason does not represent commercial interest. «For how many and whom to sell watts are a question political, it is a subject of negotiations and preferences», - the expert considers.
Rustem Faljahov
---
Source: <http://www.gazeta.ru/business/2015/10/12/7815935.shtml>