Home
/
Politics and Geopolitics
/
The future of Russia and the world: estimates and projections
/
Articles
Saudi America: soon the U.S. will become the world champion in oil production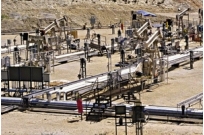 The shale revolution in the States is in full swing. This year statistics shows the largest increase in oil production in the U.S. since the beginning of its industrial development in 1859, the production volume has already reached 25-year high.
Soon the economy will get a lot of cheap resources and up to come soon.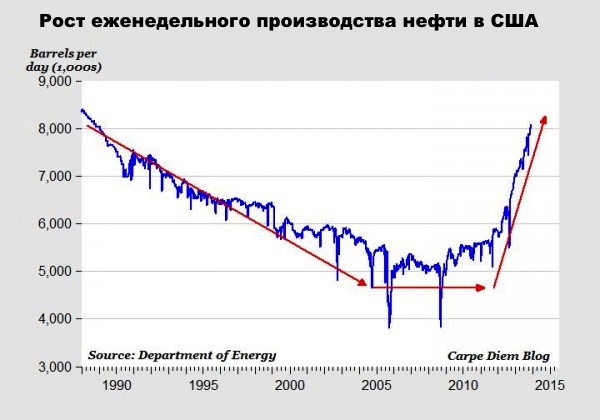 Like all the prophecies about U.S. energy independence will come true sooner than expected even the most inveterate optimists. Last week the official representatives of Saudi Arabia and other Gulf countries for the first time with sadness admitted that the boom in production of shale oil in the US has already affected oil prices. Due to the growth of its production in North Dakota and Texas in October of this year the U.S. for the first time in ten years produced more oil than it imported. A top Manager of Italian oil giant ENI and a senior fellow of the School John F. Kennedy Leonardo Maugeri argues that the United States could overtake Saudi Arabia as the world's leading oil producer as early as 2017.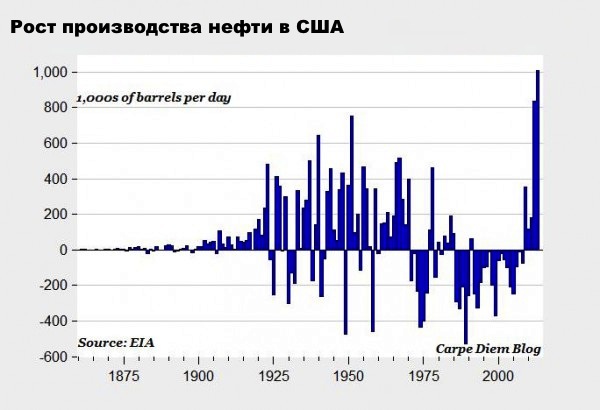 However, this may well happen before. Oil production increased last week to a 25-year high, while the production growth this year will be the largest in U.S. history, says mark Perry of the University of Michigan.
The energy information administration reported on Wednesday that during the first week of December the U.S. for three consecutive days produced more than 8 million barrels of oil per day, and the oil producers pumped more oil (8,075 million barrels per day) than in all previous weeks since October 1988.
Now the US is likely to be producing at an average of 7.5 million barrels of oil a day, is one million more than last year. As a result of this rapid increase of production in December, production volumes will rise to its highest level in more than 25 years, and the annual increase will be the largest since the beginning of commercial production of crude oil in the United States in 1859.
The shale revolution to "Saudi America" will be the main reason for the rapid growth of the American economy, sure Perry. David Dunn of the University of Birmingham and mark McClelland from the Fund of the Reagan-hoopoe and even tipped US back the past glory of the superpower. The impact of the current world's major exporters of oil and gas, and Russia including, in this brave new world will be reduced, Americans will gain energy independence and restore their production capacity due to cheap resources.
---