Home
/
Politics and Geopolitics
/
The future of Russia and the world: estimates and projections
/
Articles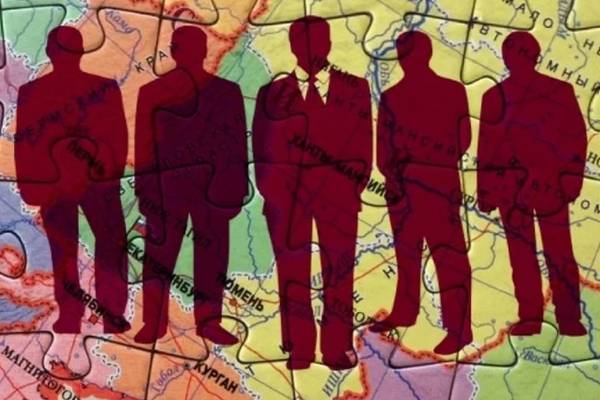 The second month of the Russian operation in Ukraine is underway. The initial fuse is gone, the illusions about a quick end to the war have disappeared. We have to admit that easy triumphs are in the past, we are at war, and the future is vague. No matter how you treat Ukraine, in eight years it has turned into an exemplary suicide bomber state, and now this shahid is trying his best to make sure that we are blown up to death or at least properly crippled.
But one detail is characteristic: the local nationalist community brilliantly coped with twisting fellow citizens into a ram's horn, suppressing internal resistance and mobilizing the old and the small for war. Journalism broadcasts about the victory over the damned Muscovites or is dead. The military does not give up in droves, they resist desperately and diligently throw meat at our military. And even the comic President Zelensky, although he does not always appear sane to journalists, still in a drug frenzy he does not speak about readiness for surrender. In general, the enemy is still far from breaking – maybe it will happen after the end of the battle for Donbass, but even that is not a fact. The enemy is stubborn, and he still has to be broken and broken.
And what about the Russian elite? In general, to a fair extent, this war has united her. This is a rather unexpected effect of Western sanctions, but if it was planned that Russian officials would reach into the president's bedroom with a snuffbox, scarf and ice pick, then these expectations did not come true. Here, of course, you can say "thank you" to the West itself, which decided to shake the oligarchs, and at least scared them a lot. In general, the effect of the "cancellation culture", under which not only officials, but in general everything connected with Russia fell, came out unexpected: in Russia itself, the mood swung towards greater militancy, and the pacifist position became less popular. Even sharply oppositional emigrants like Evgenia Chichvarkina is not saying exactly what Ukrainian interviewers would like to hear from them.
Therefore, the part of the Russian elite that still hopes to sit in a corner and then return to villas and yachts will still have to decide. Alas or hooray, but it will not be possible to sit out the current crisis in a warm, safe place: this is for a long time. 
"I have been living in London for eight years, I have invested billions of dollars in the UK and other European countries, the answer to this was that everything was confiscated from me and I was kicked out," the banker complains Mikhail Fridman, whose accounts were blocked by the British. 
One can only be upset that Friedman did not invest these billions in Russia, but his fate should be a lesson for others. In the end, if this is the price for understanding where your homeland really is, it can be paid. And this applies to everyone, from tycoons to some TV presenters and bloggers. The country is not a place to change it whenever you want, and fateful moments do not contribute to sitting in a corner, hoping that tomorrow everything will be as before. It won't be any more. The nationalization of the elites is inevitable, and here, paradoxically, we can say thank you to the West for the sanctions: what did not reach the good will come through the pain and humiliation of a red-hot poker driven right into your pocket.
It is necessary to determine. It's time for Russian elites to choose between comfort and homeland, and officials, businessmen, and cultural figures will have to decide within the country. Belonging to the elite is, first of all, the impossibility of hedonically eating oysters on the banks of a very quiet river. This is a responsibility for the fate of his people. It is an opportunity – and a necessity – to be with your people where your people unfortunately – or fortunately – are. For better or for worse, Russia is at a historical turning point. Where Russia will go, where the world will go – it is impossible to say now. The times and circumstances are, frankly, difficult. But these times and these circumstances should show who is worth what. It's not even a question of attitude to military actions, it's a question of attitude to your country. Either you share her lot, or you have to ask if we really need such national elites. And whether they are national at all, and whether they are elites.
It hurts, especially when you have a lot to do with the side of the front line that suddenly appeared. But no one encroaches on human relations. The question is what are you doing in a new situation and what are you doing.
In pre-Petrine Russia, among the security forces of that time, as they would say now, the formula was popular: "God grant the great sovereign to serve, and not to take the saber out of the scabbard." For a while, while the country lived quietly, she worked. Then these kind of sovereign people, who wanted to comfortably and quietly receive a salary from the country for performing an important function of a mannequin for a uniform and a gun, were killed near Narva.
And then a more motivated generation of servicemen won near Poltava. The irony of fate is that now Poltava is on the horizon again. Literally.
Evgeny Norin
---