Home
/
Politics and Geopolitics
/
The future of Russia and the world: estimates and projections
/
Articles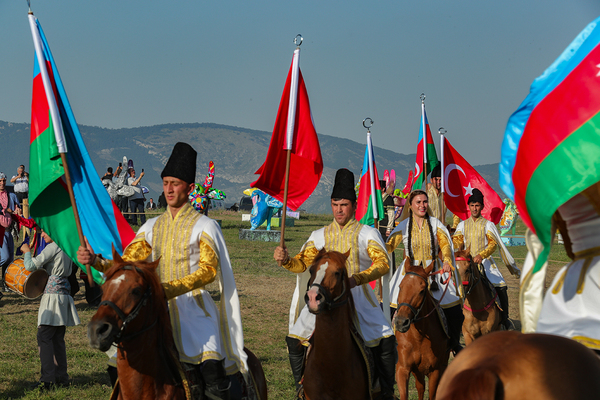 Moreover, the generation of graduates of Turkish military academies is mainly young officers who distinguished themselves during the recent war. This allows them to "sit up" the old officers who received their education in Russia. In particular, the dismissal of the Chief of the General Staff of the Azerbaijani Armed Forces Najmeddin Sadikov is associated precisely with his orientation towards Russia and criticism of the growth of Turkish influence. And Ankara is always ready to provide assistance and protection to the military oriented towards it.
This was actively supported by the then authorities of the country. The first president of Azerbaijan, Abulfaz Elchibey, proudly called himself a "soldier of Ataturk" and defended the idea of uniting Turkey and Azerbaijan in the form of a confederation. In the same years, Suleiman Demirel, who then held the post of Prime Minister of Turkey, said that his country had a unique perspective " to determine the political future of the Muslim republics of the CIS." To achieve this goal under the Turkish The Ministry of Foreign Affairs even created the Agency for Turkic Cooperation and Development (TIKA), whose goal is to develop relations with the Turkic-speaking countries of the former USSR.
What makes Turkey especially attractive for Azerbaijani youth is that secular values are actively promoted in the country, the Azerbaijani historian believes Altai Geyushev. It is close to young people in spirit, but more free than their homeland. Ankara actively supports these aspirations through a network of Turkish lyceums and scholarship programs for Azerbaijani youth, which allows us to strengthen ties between the two countries every year.