Home
/
Politics and Geopolitics
/
The future of Russia and the world: estimates and projections
/
Articles
Died Fidel Castro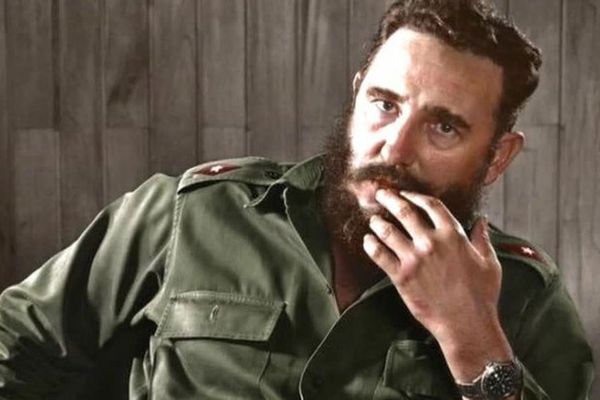 Has left the life of Fidel Castro. This broadcast of Cuban TV channel reported his brother, current President Raul Castro. The leader of the Cuban revolution was 90 years old. The commander ruled the country for over half a century. In recent years, due to health problems he retired and handed over his duties to his brother.
Fidel Castro was the son of the large landowners. Left-wing anti-imperialist views he acquired during his studies at the law faculty of the University of Havana. After participating in rebellions against right-wing governments in the Dominican Republic and Colombia, he attempted to carry out the overthrow of the military junta of President Batista, by an unsuccessful attack on the Moncada military town in 1953.
A year after his release, he went to Mexico, where, together with Che Guevara and his brother raúl organized the revolutionary movement. Returning to Cuba, he led a guerrilla war against the Batista regime, which began with the landings on the coast and move to the mountains of the Sierra Maestra. As the deterioration of the situation of the government, Castro has gradually acquired the authority of the leader of the Cuban revolution, which in 1959 led to the overthrow of Batista and the rise to power of the revolutionaries.
Fidel Castro, many experts have called a great leader. In 1961 he proclaimed the socialist nature of the Cuban revolution. In the end, the island became the first in the Western hemisphere, one-party state under the leadership of the Communist party. Industry and private property were nationalized and in all fields have been large-scale reform.
The last time in public, Fidel Castro appeared in April 2016 at the Congress of the Communist party. Then he called to promote Communist ideas in the country.
According to the will of Fidel Castro, he's cremated, reports channel "Russia 24".
Senator Alexei Pushkov expressed his condolences to the people of Cuba, and noted that the leader of the Cuban revolution will be remembered by the whole world.
---