Home
/
Politics and Geopolitics
/
The future of Russia and the world: estimates and projections
/
Articles
Sunset unipolar world: the former head of MI6 about why the U.S. should get along with Russia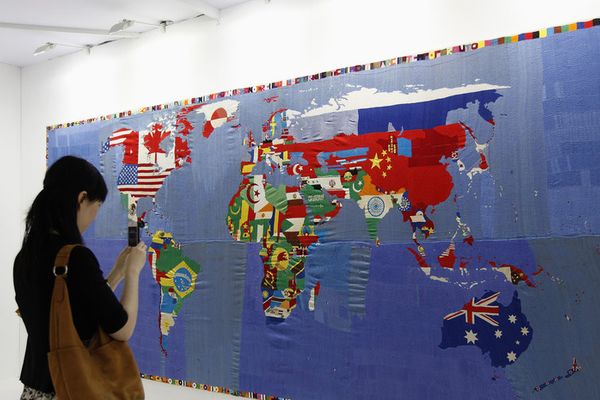 The US has lost its dominant position in world politics, and the unipolar world is gone, says a former head of British intelligence, John Sawers. In his article for the Financial Times, he notes that Washington, Moscow and Beijing should first think about global security and to build their relations so that not to engage in armed conflict with each other.
The world returns to a system of balance of power between the superpowers. A priority of the next President of the United States to avoid direct conflict with China and Russia. About this in his article for the Financial Times writes the former head of British intelligence MI6 John Sawers. The presentation of the material leads Inotv.
Sawers said that the Chinese economy is already comparable to the us, in addition, Beijing has invested heavily in its armed forces and uses them in the East China and South China seas. "President XI Jinping has set the strategy of Deng Xiaoping's "Hide your brightness, wait the opportune moment" and it requires China's weight and influence corresponding to his power," adds the author.
Russia is economically not strong, says Sawers, however, the high oil prices has allowed it to modernize its armed forces, and the country has a full range of military capabilities to ensure their security and restore their spheres of influence abroad.
The former head of British intelligence said that the unipolar world existed less than 25 years, his death brought too ambitious wars and the financial crisis of 2007-2008. USA still the most powerful country, but they have already lost the global hegemony.
According to the author, Russia wants to return to a world where the three great powers will decide the issues of global security. However, according to John Sawers, China wants to see Russia more of a Junior partner. With Washington, Beijing does not seek confrontation, but sees no way to cooperate with the American administration.
Meanwhile, the U.S. intends to maintain its dominant position and unwilling to accept the redistribution of power. However, according to former intelligence officer, Washington could not establish relations with either Russia or China.
Sawers believes that it is necessary to develop an approach that would put on top of the global stability. To do this the US needs to think of their own defence, which they ignored for the sake of "war on terror". In addition, all three countries must recognize the systems of governments to each other and define a clear framework to hostilities. In particular it concerns the sphere of cybersecurity.
The author notes that many are unhappy with this approach to the relations between the two countries. Some will consider his wish to accept the "unacceptable behavior of non-democratic regimes". "But we have to accept the world for what it is, not as we would like it to be. We can't afford to get involved in the armed conflict between the great powers," said Sawers.
---
Source: https://russian.rt.com/russia/article/327272-odnopolyarnii-mir-ssha-rossiya