Home
/
Politics and Geopolitics
/
Causes and consequences of abnormal heat in summer 2010
/
Articles
Academician of the Russian Academy of Sciences: the transition to a new ice age was the cause of the unstable weather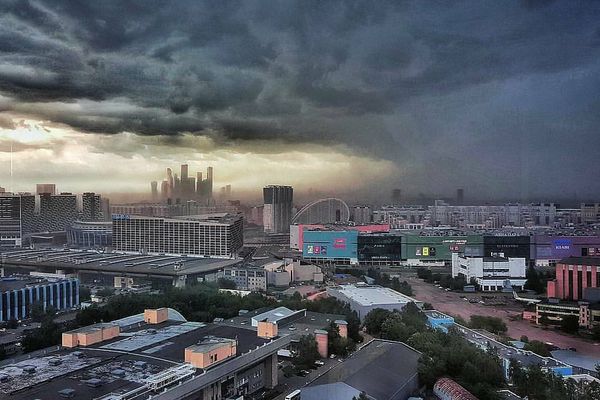 The earth enters a cold 35-year cycle, during these transitional periods it is possible "some features, drastic changes," said the scientific Director of the Department of chrisopigi Tyumen state University Vladimir Melnikov.
One of the reasons for the appearance of unstable weather in the Russian regions was the transition of Earth to a new ice age. This opinion in an interview with TASS was expressed by the academician of RAS, scientific Director of the Department of chrisopigi Tyumen state University Vladimir Melnikov.
"I judge about the changes in experience with the study of permafrost, so we associate what is happening in the permafrost with what is happening in the atmosphere. If we talk about the raging winds that not only in Moscow but also in Europe and in America, it says that our planet is now experiencing a transition from one state to another. If you look at the warm and cold cycles raznoformatnyh fluctuations, then we can interglacial period, having lived for about 10 thousand years, and remains about 1 thousand years before a new ice age, that is, we are approaching the cold", - said the academician.
He added that the Land is included in the cold 35-year cycle. During these transitional periods, according to the scientist, it is quite possible "some particularly dramatic changes." "And we are now witnessing what just happened, this is a rare phenomenon in the air flow. I think that is one of the manifestations of the transition from the warm to the cold cycle, then eventually it all smoothed out," - said the Agency interlocutor.
On the eve of Moscow and the Moscow region survived the disaster - a squally wind felled trees, advertising design, public transport, tore roofs. According to recent reports, the victims of the disaster were 16 people (11 in Moscow and 5 in the suburbs). More than 100 people still remain in hospitals. In the capital, according to the mayor Sergei Sobyanin, squall tumbled down 14 thousand trees. Damage was 2 thousand cars, and the roof of the 243 homes.
Hurricane-force winds with gusts up to 18 meters per second on 29 may in turning off the light at about 5.6 thousands of inhabitants of the Ryazan region. In the Vladimir region for the same reasons, without power supply there were about 10 thousand people. In the Tula region, according to the regional Central Board MOE, de-energized, there were about 700 people in Oneuscom area.
---
Source: http://tass.ru/nauka/4294435