Home
/
Politics and Geopolitics
/
Causes and consequences of abnormal heat in summer 2010
/
Other
If the AI threatens the world's climate?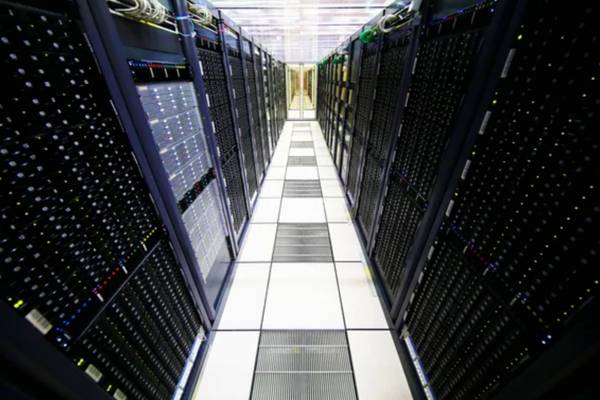 At a recent conference in San Francisco Gary Dickerson, CEO of Applied Materials, made a bold forecast and warned that without significant innovation in the field of materials, manufacturing and design of chips already in 2025 the electricity consumption of data centers AI can be one-tenth of world electricity consumption.
Today millions of data centers worldwide consume a little less than 2%. It is estimated that servers with AI now accounts for only 0.1% of global electricity consumption.
Other people in the world IT is also beginning to sound the alarm. Anders Andrea from Huawei believes that by 2025 data centres will consume 10% of electricity in the world. Jonathan Kumi, special adviser, senior researcher, Rocky Mountain Institute, is more optimistic. He predicted that data Center energy consumption will remain relatively unchanged over the next few years, despite the surge of activity associated with AI.
These widely divergent forecasts underline the uncertainty of the impact of AI on future computational technologies and the ultimate impact to energy.
AI, of course, power hungry and power! Training advanced artificial intelligence involves "juggling" huge amounts of data, making the calculations more demanding. A study conducted by the research group OpenAI, said that the amount of computing power required to manage large-scale models of AI has already been doubling every 3.5 months.
Under the most pessimistic forecasts, there will be a major change in the composition of information used for training the models AI — video and visual data will prevail, and the volume of text and audio will be reduced. This will lead to increased computing resources and increased energy consumption. Artificial intelligence will use vast amounts of information and the dissemination of 5G will help to transmit this information to data centers and back.
However, the pessimistic predictions ignore several important factors that can limit the resource consumption of the artificial intelligence. One of them is the emergence of hyperscale data centers, hardware which is more energy efficient than servers in traditional data Centers who have to manipulate a wider range of functions. Continuous transition to hyperscale together with the advent of more efficient refrigeration technology — the main reason that in the last few years, the consumption of new data centers was offset by the increase of their efficiency.
Help new types of microchips. At Applied Materials I believe that workloads, the AI will continue to work on existing equipment, the effectiveness of which will gradually increase over the next years. However, now startups and major players such as Intel and AMD are engaged in the development in the field of innovative semiconductor technologies that are designed to improve the energy efficiency of computing.
Don't forget that for some tasks the AI and does not require a large amount of resources and energy — for example, for pattern recognition, it is sufficient to approximate results and there is no need of huge energy consumption.
Ironically, the most serious test of power AI, a AI. Google already uses technology developed by DeepMind, for more efficient cooling of their data centers. AI has helped to reduce cooling costs by 40%, giving recommendations "protein" operators and optimizing the start-up of cooling systems in data centers.
AI will definitely find application in other aspects of the optimization of data centers that will benefit all types of workloads. This does not mean that data centers, contrary to the predictions, will not consume 10% of world energy consumption due to the demand on UU. However, of course, to make predictions now, when the impact of these countervailing factors is damn hard.
How are things in Russia?
Cloud technologies are rapidly growing and developing in our country. To date, it Hail, leading its history since the founding of the company and launch of enterprise cloud back in 2008, is the largest cloud provider in Russia and CIS by CNews Analytics. To provide services to customers, we use our own resources and High-End equipment proven vendors that are located in secure data centres with Tier III in Saint Petersburg, Moscow and Almaty.
Accumulated more than 10 years experience allows us to successfully replicate the proven cloud-based solutions. Cooperating with the it-Grad corporate customers will not only be able to solve their business challenges with a reliable partner, but always be on the crest of a wave of technologies.
---
Source: https://zen.yandex.ru/media/itgrad/ugrojaet-li-ii-mirovomu-klimatu-5d4a8309e4f39f00aec7bb2b?utm_source=telegram.me&utm_medium=social&utm_campaign=na-nedavney-konferentsii-v-san-frantsisko