Home
/
Politics and Geopolitics
/
China and its role in the new world order
/
Articles
Will Russia buy the aircraft carriers of China? Low price will strengthen the Russian-Chinese friendship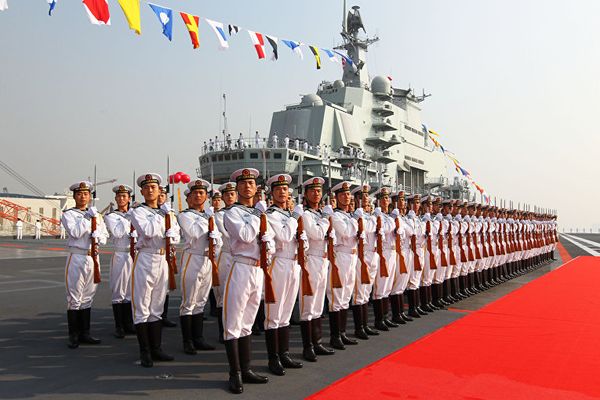 According to foreign media reports, one of the correspondents, the American online magazine The American Interest conducted a detailed analysis on the question of the likelihood that in the future China will build aircraft carriers for Russia. And the text was published with the opinion of the author. Now we can see that gradually becomes obsolete Russian aircraft carrier "Admiral Kuznetsov", and the shipbuilding industry lacks the technical level of development to maintain and create a new class of aircraft carriers, leading many to assume that in the future Russia will have to import them.
Under the influence of these factors worldwide is talking about the fact that a very high probability of purchase of Russian aircraft carriers is China. At the same time, China may also become a country-producer and exporter of vehicles for the Russian Federation.
First of all, the Russian-Chinese friendship is very strong, and if you compare Chinese and Russian industry for the construction of aircraft carriers, the first is happening a boom. In recent years, the shipbuilding industry in China is growing rapidly, one after another, produced and commissioned the new aircraft carriers. This causes envy from many countries, which include Russia.
American journalist Robert Farey believes that the value produced by China of ships for Russia will be low enough, and if not to delay the time of their production, that will increase the profit from the exchange of weapons, and also more and more influence in the military sphere that will gradually lead to further strengthening of friendship between China and Russia.
However, the situation in Russia is quite different. The aircraft carrier "Admiral Kuznetsov" has been almost 30 years, and who knows how much is left of the military power of the ship. Moreover, in Russia are not sufficiently developed technology in the marine industry for maintenance and production of aircraft carriers. So, being in such a desperate situation, Russia will have to import ships from China. For the Russian purchase of weapons from abroad is very unpleasant, because it means that they "bowed his head".
Besides the issue of dignity is also a big problem, you can allocate spending money for the maintenance and procurement costs, which will be a burden for Russia. Moreover, there is a psychological barrier, because 20 years ago China wanted to buy destroyers from Russia, and now everything was reversed.
Binti Ziyang(兵器次元)
---