Home
/
Politics and Geopolitics
/
China and its role in the new world order
/
Articles
Taiwan engineers have strengthened the chip industry in China. Now they are leaving Chinese production.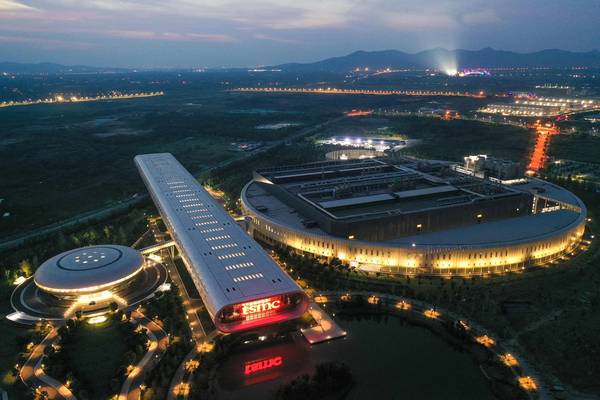 Money and new opportunities have attracted talents to semiconductor manufacturing in China. But the impending cold war in technology is changing a lot.
A job offer from a Chinese semiconductor company seemed extremely attractive: higher wages and work trips to master new technologies.
It doesn't matter that for Kevin Lee, this option was less prestigious than his work in Taiwan at one of the world's leading chip manufacturers. In 2018, Mr. Li willingly moved to northeast China, caught up in a wave of corporate migration as the Chinese government actively developed its semiconductor industry.
Two years later, during a period of Covid-19 and increasing global tensions, he returned to Taiwan. Other highly qualified Taiwanese engineers are also returning to their homeland.
For many, strict measures to combat the pandemic have proved tedious. Geopolitics has also complicated the work, as China increasingly claims Taiwan with democratic self-government. The Taiwanese government began discouraging local engineers from traveling to China, fearing that confidential information would leak.
"Some of those who went to work in China were scoundrels who sold classified information," says 40-year-old Mr. Li. "Some wanted to free themselves from the working pressure in Taiwan. There were also those who seriously wanted to explore new areas."
The prospects that attracted Taiwanese engineering talents to China, contributing to the development of lagging Chinese semiconductor companies hoping to catch up with their global competitors, are rapidly shrinking.
Currently, semiconductors are an extremely important strategic resource in the context of acute geopolitical rivalry between the United States and China. While Washington is trying to limit China's ability to produce advanced chips, Taiwan, the world's largest producer of high-quality semiconductors, is at the center of a process called a kind of 21st century arms race. Despite the fact that President Joe Biden and his Chinese counterpart Xi Jinping softened the tone of the discussion at their first personal presidential meeting this week, it was still obvious that Taiwan remains a serious point of disagreement between the two countries.
Taiwan is directly facing growing concern in Washington. Commerce Secretary Gina Raimondo and others said that while the United States continues to provide military support to Taiwan, it needs to depend less on island democracy for the supply of chips needed to produce modern weapons.
The tough bans imposed by the Biden administration last month on China's chip industry have sent Taiwan's semiconductor manufacturing Company (TSMC), the island's leading chip manufacturer, to the forefront of likely disruptions in the global supply chain. Adding to the pressure, the Biden administration forced TSMC to build a factory in Arizona to diversify the sources of chip production and supply for the United States.
Beijing criticized the new rules, saying they "will harm not only the legitimate rights and interests of Chinese companies, but also the interests of American companies." The Chinese government, which is promoting its own self-sufficiency strategy in key areas such as semiconductors, is expected to take retaliatory measures that will affect TSMC as well.
According to Jason Hsu, a former Taiwanese legislator who now works at Harvard Kennedy School, the Chinese government may, for example, prohibit American companies that build data centers in China from using high-quality TSMC chips.
According to TSMC, the new rules were limited. The administration granted the company a one-year waiver, allowing it to continue expanding its enterprise in the Chinese city of Nanjing. TSMC also has a factory in Shanghai.
But Washington has banned Chinese and Taiwanese engineers with US citizenship or a green card from working at Chinese chip manufacturing enterprises. According to Mr. Hsu, this ban will force about 200 Chinese and Taiwanese engineers to either leave China or renounce their US citizenship.
"This has a negative impact on every citizen of Taiwan working in the semiconductor industry in China. Everyone is on edge," says Mr. Hsu. "What if the U.S. government intelligence agency finds that you are violating U.S. security and wants to arrest you?"
For years, China has been poaching Taiwanese semiconductor engineers, often with doctorates. They are necessary to maintain the operation of the world's most advanced chip manufacturing plants.
According to an independent group from the Taiwan Institute of Economic Research, there were about 3,000 Taiwanese semiconductor engineers working in China in 2019, which is almost 10 percent of the 40,000 engineers who make up the backbone of the industry's workforce.
Several top managers have also joined competing Chinese firms, including the country's most prestigious International Semiconductor Manufacturing Corporation (SMIC), which is based in Shanghai. Chinese government entities are among the main shareholders of the company, and the Pentagon has expressed concern that SMIC has ties to the Chinese military. SMIC did not respond to a request for comment.
One of TSMC's former executives, Liang Mong-song, a recognized engineer who was the company's director of research and development, joined SMIC as co-executive director in 2017. Last year, Chinese state media reported that Mr. Liang led a team of engineers who developed the SMIC's time-lapse chip technology. This type of chips is many times more advanced than previously produced in the company. This sudden breakthrough was part of what prompted the Biden administration to impose restrictions.
Another former TSMC top manager, Chang Shang-yi, hoped to work on a new method of microchip production in a Shanghai company. This year, in an interview with the Computer History Museum in California, he said that the trip to China was "one of those stupid things" that he committed. Mr. Chang left SMIC last year.
According to Xiaru Shirley Lin, a Taiwanese economist and former Goldman Sachs partner specializing in the technology industry, it has always been quite risky for Taiwanese engineers to get a job at a Chinese company. She says, "People would ask something like, 'Did you go there?' And soon it would become something like a trip to the Soviet Union during the Cold War."
Evonne Wang, 31, was looking for a job in China to expand her experience outside of TSMC.
Several recruitment firms offered her various opportunities. But she opted for an American company based in China. She decided that if she went to a Chinese company, her reputation might be tarnished upon returning home.
"Some Taiwanese semiconductor companies often have doubts about the experience of working in China," says Ms. Wang, who also returned to Taiwan as soon as Covid began.
Seeing China's industrial successes, Taiwan began taking measures to stop the brain drain and protect the main driving force of the economy. The island's economy grew by more than 6 percent last year, partly due to a surge in global demand for semiconductors.
Jin Chang, 30, a Taiwanese engineer who worked for a year in southern China and doubled his salary, said he understands the growing concern in Taiwan about the contribution of young engineers to China's economic growth.
"I don't think there should be restrictions on our work in China," says Mr. Chang. "But from the point of view of the Taiwanese government, if the Chinese economy grows due to the development of the semiconductor industry, Taiwan's economy may be at risk."
Under rules introduced in early 2021, bounty hunters in Taiwan are prohibited from advertising jobs in the Chinese chip industry. The Ministry of Justice created a task force that ordered raids on Chinese firms operating in Taiwan. Chinese companies were suspected of being front men created to hire local engineers to work in China. Since last year, more than 40 cases have been initiated on the poaching of workers and the theft of classified data, as the government reported in September.
According to one of the bounty hunters, Michael Lo, most of this poaching was due to attempts by Chinese companies to adopt the experience of Taiwan, apply this knowledge at their factories, and then lay off workers.
"China's corporate culture consists of just three words: 'Educate and kill,'" says Mr. Luo. "First, a Chinese company will groom and cherish you, spend a lot of money and resources on you, and then steal your technology and finally fire you," he claims.
Mr. Lee, an engineer, has returned home after a long journey in the Taiwanese semiconductor industry. He had four jobs in small companies before he joined the TSMC team, based at its headquarters in the Hsinchu Science Park. This campus was once known as Taiwan's Silicon Valley. It is a 30-minute high-speed train ride from the capital Taipei.
TSMC is the pride of Taiwan. Visitors to the main building, surrounded by lush greenery, are greeted by a bright sign with the name of the company's founder Morris Chang. One of Taiwan's multi-billionaires, Mr. Chang, 91, grew up in China, studied at Harvard and the Massachusetts Institute of Technology and worked at Texas Instruments before founding TSMC in 1987.
When Mr. Lee arrived at TSMC, he felt happy, but, according to him, he had a hard time in the foundry.
---
Source:
https://telegra.ph/Inzhenery-Tajvanya-ukrepili-industriyu-chipov-v-Kitae-Teper-oni-pokidayut-kitajskie-proizvodstva-11-18