Home
/
Politics and Geopolitics
/
China and its role in the new world order
/
Articles
Chinese power attack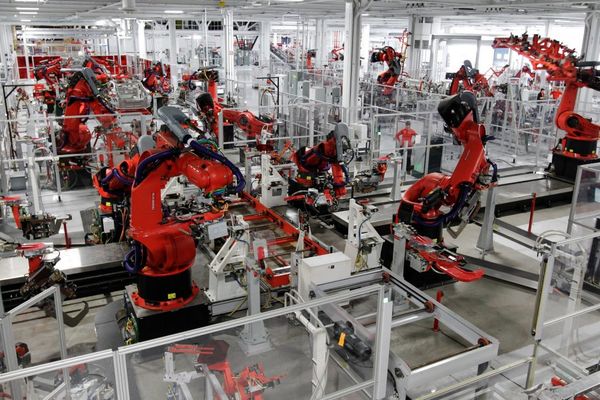 Feature of China is that the pace of development is so incredible that practically any current information and the more Analytics obsolete at the time of release! If Russia is stationary and stable in the cemetery when the decades pass and in the macroeconomic and technological aspect, nothing has changed (plus or minus), China is not like that. Therefore, we can take the dimension of the problems of Russia's financial-economic and political terms, say 15 years ago and apply to our current realities with a minimum of adjustments. It will take another 10 years and again, nothing will change. China destroys all the patterns and stereotypes.
There is a wrong and insulting to the Chinese assertion that all welfare in China, which has been achieved in recent years is provided by foreign technology, capital and production, on the rights of outsourcing. Simply put, China is a kind of a global factory for the world and all that is happening there at its best – with the permission of the United States, Japan and Europe. There are also a certain mental attitude on the contempt for "Chinese quality", forgetting that 70% to 85% in some areas of production of high technologies is being formed in China and China-controlled areas. If we include Taiwan, in many respects goes under 90% of the global high-tech market. Not all intellectual property rights belong to China, that's true, but again, China only 5 years ago is not the China now, and even compared to 15-20 years ago even more so. However, most of the stereotypes about China just from the 90s, early noughties.
Finally, the third misconception – China's economy is totally export-oriented. Shut the US or Europe via border duties or other protectionist measures and China will collapse.
So, what is it?
Revenue of all industrial companies in China in 2016 (for 2017, the data will appear in August 2018) is 17.4 trillion, compared with 5.3 trillion in 2007 and $ 1 trillion in 2000. For 16 years the revenues rose more than 17 times! To appreciate the scale of the revenue of all industrial enterprises of Russia for 2016 the same year amounted to 675 billion dollars, and for 2007 665 billion, the progress is visible as zero. Rosstat data is not available before 2005, therefore, proceeds in a comparable methodology is not possible to obtain.
Yes, the pace of revenue growth in China slowed in 2014, but we need to realize the amount that it should be trivial to digest and find a new fulcrum, equilibrium. Industrial cluster in China is many times superior to the American, European and Japanese combined.
Industrial cluster of China is 26 times larger than the Russian, while in Russia, about 86-87% of the entire industry – raw materials, products low, low and medium initial stages, whereas in China it is only 38-40% in value (in money terms). Therefore, with respect to technological products in Russia include about 90 billion dollars (well, a stretch of 100 billion) against the almost 10 trillion in China, which increases the gap of China in 100 or more or 10 times in terms of per capita! In these comparisons, Russia, of course, a complete void with respect to Chinese power and progress, even if all divide by 10 to per capita lead...
But with regard to foreign participation. Of these 17.4 trillion in revenue, 2.2 trillion or 13% are companies with foreign capital in the form of participation and another 1.5 trillion is Chinese companies registered in Hong Kong, Macau and Taiwan.
But it is important to pay attention to the following: the share of foreign companies in China has declined from almost 22% in 2007 to 13% in 2016. China leap from 2009 to 2014 increased revenues purely Chinese companies from 5.6 trillion to 13.6 trillion or $ 8 trillion plus. I. e. all the foreign business, which was located for decades (since the late 80s to the present) is a 2 trillion a year, China for 5 years has almost created 4 foreign industrial cluster, not counting registered companies in Hong Kong and Macau! That's what success is.
And again. Only one Chinese mega Corporation Huawei Technologies has a revenue of 93 billion dollars (more than all the technology industries of Russia) – the company that in 2007 no one knew. And in China there is Lenovo, Xiaomi, Meizu, BBK - > he's Oneplus/Oppo/Vivo, ZTE, LeeCo, Blu and many others. And in Russia, but there is RUSNANO's Chubais, here!
At the expense of exports, that was clear. It is about 1.8 trillion per year for industrial Chinese companies, slightly more than 10% of total revenue. But the share of the export directly to Chinese companies is only 5% of the revenue, the rest of the national market, a foreign company direct export to 30% of the revenue (before the half).
The share of exports in the revenue of industrial companies has been gradually decreasing and is more than two times lower than in the mid-noughties.
China is actively pursuing a policy of import substitution, the creation of industrial clusters full cycle of rivets, bolts, and rubber Slippers to spacecraft, high-tech computer and multimedia equipment, military equipment and engineering products.
China in 2018 is almost independent from foreign technologies and, if necessary, can produce anything.
China refuses to export-oriented, and actively develop the domestic market. Not more than 5% of the revenues of Chinese companies is export. From a certain point of view, now the external market for China is to spit and grind.
China abandons its policy of attracting foreign capital, focusing on Western technology and imitation, aggressively investing in science and technology, developing its own high-tech production. The results are visible to the naked eye. I can give you a list of hundreds of Chinese companies in the machine tool industry, mechanical engineering and transport, but they will not tell you anything because they are completely on the domestic market. But you know Huawei/Honor, Xiaomi, Lenovo, Meizu, BBK (Oneplus/Oppo/Vivo) and so on.
Over the past 10 years, China has made great progress in the quality of our own products. There is still room for improvement, but the primitive a cheap knockoff go of the past and the quality control is getting closer to the European level. Give China another 7-10 years, and it can become sample quality on par with German. Production and control are seriously progressing.
I for example, qualitatively changed his attitude to Chinese brands and many computer and led equipment bought from China (the Chinese brands), because they understand that China in 10 years will define the world's technological trends. Forget the USA (although pindo more than strong), meet the new leader. China has yet to declare itself and the world about the knee break, making your way to Olympus.
Russia? And what about Russia? Here everything is stable, degradation and savagery. Where is the exhaust RUSNANO and the SKOLKOVO Foundation and Russian at least Huawei with revenues of 1/10 (about 9-10 billion dollars to compare with the number of population)? And no need to complain about closed markets. Ask the Chinese, what terrible work they succeeded in Europe (USA still not allowed) and what is stopping us to deliver on the relatively open markets in Asia? But we (Russia) tear tops in number of billionaires and the demand for yachts and property in London! You just have to understand that we are complete nothing with a team of effective managers compared to the actual world leaders.
---