Home
/
Politics and Geopolitics
/
China and its role in the new world order
/
Analytics
Nebrenchin A. S., S. M. Nebrenchin "China – a superpower of the XXI century: Russian-Chinese perspectives"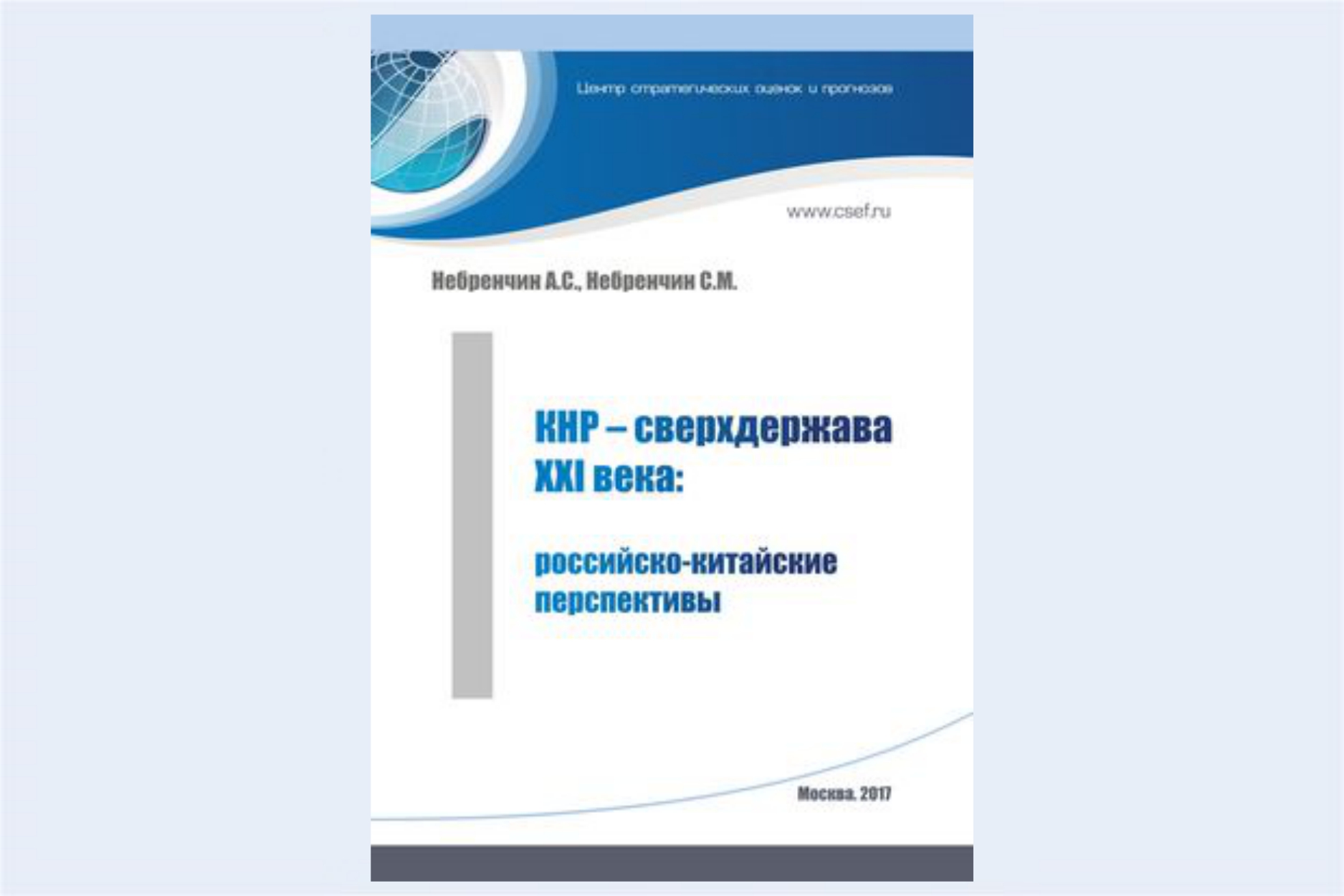 Material posted: -
Publication date: 04-10-2017
The publication contains materials for the study of contemporary development trends of China in an era of global challenges and threats. The sources of research are not only fundamental works on the topic, but the media publications and the Internet.
The work discusses the activities of the leadership of China's national security and defense, modernization of the military-industrial complex, development perspectives of China in the twenty-first century. The publication focuses on the organizational structure and composition of the armed forces of China, the military cooperation of China with foreign countries. In the context of the increasing role of China in world and regional Affairs analyzed the state and prospects of Russian-Chinese cooperation at the present stage. Of special interest is international cooperation, development of interaction in trade-economic, humanitarian and military spheres.
The monograph is of special interest to sinologists, specialists in Eurasian issues, experts in the military sphere and the sphere of Russian-Chinese relations, and students enrolled in the specialty "foreign regional studies", "international relations", "politics", etc.