Home
/
Politics and Geopolitics
/
China and its role in the new world order
/
Articles
Beijing asked the U.S. Federal reserve assistance during the collapse of the Chinese market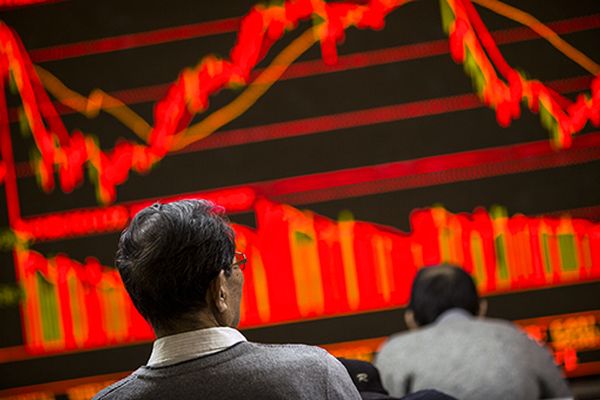 Chinese officials in the summer of 2015 asked the American colleagues to share the instructions on how the fed acted after "black Monday" on wall street in 1987.
The people's Bank of China appealed to the Federal reserve service (FRS) in July 2015 with a request for help in connection with the collapse of the Chinese stock market, said Friday the Agency Reuters with reference to the available letters.

According to the Agency, on the morning of 27 July, the representative of the people's Bank of China in new York sun Sanane sent to the Director of the international Finance division of the fed Stephen Fireplace a letter of request to share information about how had a us regulator after the "black Monday", October 19, 1987, when the Dow Jones index has fallen by more than 20%. In the header of the letter it was noted that the Chinese Central Bank will appreciate "urgent assistance" from the American side. Sun Sanyang stressed that especially the people's Bank of China is interested in obtaining detailed information about using the fed REPO tool to temporarily boost liquidity of the banking system.

The fireplace answered it quickly on their smartphone, Blackberry, promising to try in the near future to gather some information. Five hours sun Sanyang received from the fire summary of 259 words about the measures that the fed took in 1987 in order to calm the markets and prevent recession, writes Reuters. To the letter, the fed official made transcripts of proceedings, statements and records of the fed. "I hope this will be helpful," he wrote.

All of the submissions are available for viewing on the website of the Federal reserve service, and it is unclear whether they were useful to Chinese officials, Reuters reports. The correspondence shows that two of the regulator "may not share secrets with each other even in times of crisis", says the Agency. To receive comments in the fed and people's Bank of China, Reuters failed.

At the end of June in response to falling Chinese stock indexes people's Bank of China lowered the benchmark refinancing rate and the norm of reserve requirements for banks. July 27 — the day when the sun Sanyang wrote to a fed official, China the Shanghai Composite stock index fell by 8.5%. This was the second largest fall of the index since its inception in 1990 and the highest since February 2007. Just summer 2015, the Shanghai Composite index fell relative to the June high at 39%.
---
Source: http://www.rbc.ru/finances/21/03/2016/56efd8ae9a79474b00eb09f8