Home
/
Politics and Geopolitics
/
China and its role in the new world order
/
Articles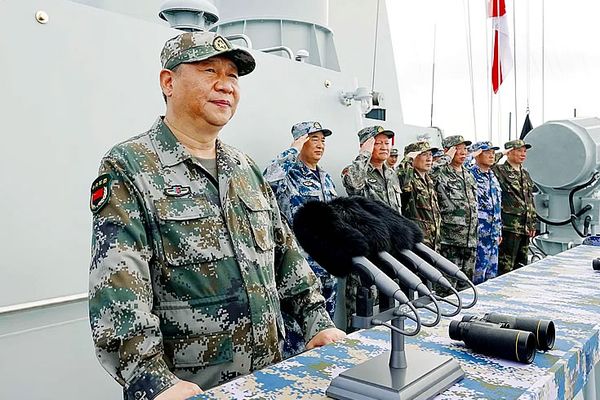 Official launch of the large-scale reform of the armed forces Chinese President XI Jinping announced on 26 November 2015 at the meeting of CMC of China.
The reform of military command system, in which the leading role of the Central military Council of China.
Reorganization of the Supreme bodies of management of the PLA (General staff, General political Department, main Directorate of rear and main Directorate of armament and military equipment).
The formation of a unified control body of land forces, capable to solve the problems of operational command and control and administrative issues.
The reorganization of the military regions of the PRC and formation on their basis of the regional commands.
Strengthening the control of the command staff of the armed forces of China.
Corruption in the armed forces with the help of additionally formed a special Supervisory bodies (commissions) in the CMC of the PRC.
Reform military judicial system, in which the composition of the CMC of the PRC will be created the Supervisory body and the Commission on legal Affairs.
Strengthening research and development in the defense area.
Gain control over personnel work in the armed forces, including with the aim of providing a more thorough selection of candidates for service in the ranks of the PLA.
The reduction of the numerical strength of the armed forces of China for 300 thousand people, primarily from the land forces of the PLA, as well as groups in other species and genera of troops (forces) not related to the solution of fighting tasks.
The increasing level of interaction between armed forces and civil society.
the power of strategic support (the creation of such a structure under the unified command noted for the first time).
The Western regional command includes the territory of Sichuan, Tibet AR and cities under Central authority Chongqing (previously IN Chengdu), the provinces of Shaanxi, Gansu, Qinghai, Ningxia Hui and Xinjiang Uyghur AR (formerly Lanzhou IN). Intended for operations in the Tibetan and Western (Indian) strategic directions. The headquarters is stationed in the city of Chengdu (Sichuan province);