Home
/
Politics and Geopolitics
/
China and its role in the new world order
/
Articles
Win China in a space war?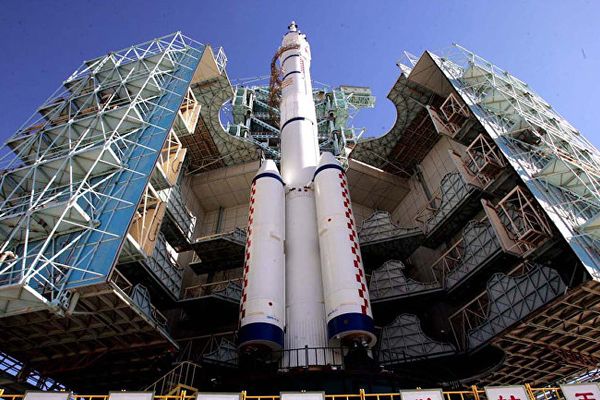 According saranskogo the online edition of Asia Times Online, China creates a high-tech system of keeping the space war, which includes missile and anti-satellite weapons, laser weapons, devices, creating deliberate interference with the satellites, and military satellites. This system will give China a clear advantage in future military confrontations.
Asia Times Online reports that American research Institute for foreign policy, provided a report on the theme "Outer space power", where it was noted that China is already able to attack and destroy 500 American satellites and interfere with a signal radius from 1.9 to 35 thousand kilometers in orbit. In other words, American scientists expressed deep concerns about the cosmic power of the PLA.
There are already plenty of theories about the "Chinese threat" and the world is no longer news. As a pioneer in the militarization of outer space, the United States has set a goal to "blow up" an opportunity space war with China. This action is an attempt to create a hypothetical enemy in space, and also to get more money on its own military space program. Such behavior on the part of Americans only underscores the fact that China has indeed achieved considerable success in this field.
Aerospace the study of China began in the 90-ies of the last century. Then the researcher BBC Dun Wensan developed the concept of three-dimensional altitude airspace management. At the beginning of this century, some researchers realized that the development of the Navy should go together with research in outer space. Thus were born two monographs: "Space front and integration of air and space forces" (2004) and "Space and the art of war" (2006).
In 2003, the Chinese scholar in his article described the integration of air and space operations. In his opinion, this connection of military air power, structure, operations, and air and aerospace defense. This includes aircraft, cruise missiles, satellites, orbiting space stations and space shuttles, as well as a new concept weapons such as missiles "air-air" missiles of a class "earth-air", high-power lasers, high-power microwave weapons and beam weapons. Thus it blurs the boundary between air operations and space.
Guided by this theory, China has shown its capabilities in such a war, demonstrating his power in 2007 when it shot down its own dilapidated meteorological satellite Feng Yun. He was at an altitude of 865 kilometers from the surface of the earth. In the past few years, China has conducted several tests related to the launch of anti-satellite missiles. In addition, it conducted anti-missile tests.
In addition to ASAT and missile defense, China is conducting research in the field of hypersonic space vehicles. If you need it for defense, this technology can be converted into combat. According to foreign media reports, China January 9, 2014 for the first time has tested a hypersonic vehicle slip. The Washington Free Beacon reported that this successful test has made China the third country with the advanced hypersonic aviation technology after Russia and the United States. The report States that in the next three years, China will play seven tests in this area, six of which are likely to be successful.
In 2016, China has created a new service — strategic support troops. Their main mission is to assist the PLA in military operations. Troops of strategic support should give the advantage of the PLA in any field, whether it be space or the Internet, and to ensure its successful operations.
Task forces of strategic support include the creation and maintenance of infrastructure space security, space exploration and observation, as well as mapping and navigation software. These troops are responsible for the shielding of magnetic fields and the defense of cyberspace. Summing up, it should be said that the creation of such a service confirms the importance of the development of space military forces to China.
---