Home
/
Politics and Geopolitics
/
Russia and Belarus: estimates and projections
/
Articles
Lukashenka faced with a choice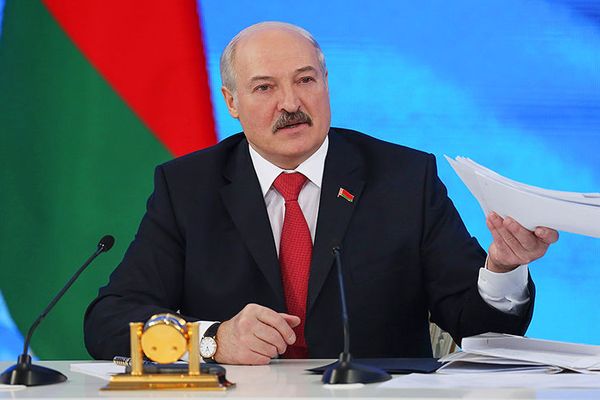 Poet and journalist Amiram Grigorov — about how Russia looked at Belarus with envy, and now I'm not.
Russia is satisfied with the border district on the border with Belarus. This means only one thing: "the Union state of Russia and Belarus" ceases to exist. Well, think of what can be a common state, if it is separated by parentname? Is it only on paper.
Once in Belarus we watched with envy and sympathy.
Of course, not all, but a significant part of the us, the Russians, do with sympathy 20 years ago, I watched the Belarusian reality. When Moscow absorbed in the dashing 1990s and was growing like toadstools after a rain, ugly markets at the crossroads, raged southerners, homegrown Nazis were beaten passers-by, prostitutes at night lined up on prospect Mira and Leningradsky and the streets, if retracted, then somehow selectively and carelessly, then we have a word of mouth passed stories about the city.
We knew that there clean swept avenues, modestly behave southern Diaspora, the so-called minorities are not seen and not heard, no trace of the Nazis, and if there is, then to them there is nothing good is not shining. We knew that the leader of Belarus is in no hurry to squander their own state and to bend under the embassies of the Western powers as it was then adopted in Moscow.
The story that the leader of Belarus came to power on the wave of mass discontent carried out first of course. Stanislau Shushkevich, the Pro-Western perestroika layman, climbed into power on the wave of Gorbachev's defective populism, very quickly alienated, and indeed against the local liberals and Democrats, the entire population of the country.
In a conservative, very Soviet Republic, where there was a cult of victory and where the Communists had become a symbol of the corruption of the patricians, as in Moscow, the nineties ended in 1994. not Even all the choicest plants had to capture and loot zolotozubye Asians on markets not managed to displace rural women with sour cream. Just untwist the casino had to close, travel and daring Azerbaijani and Chechen boys went home, and even the local Belarusian thieves-in-law, all of these Naomi and sawlike, instead of following the example of the great neighboring powers to become a sponsor of the interior Ministry and heads of administrations, began to die like flies or even simply disappear one after the other.
Then Alexander Lukashenko was for us a symbol of the resistance, he was our hero. A sort of uncle Sasha from the house next door, with a comb-over on his bald head and wearing a tracksuit, who went and defied the all-powerful dragon. We, having heard his accent, immediately started to smile. Living in a state of exaggerated veneration of America and the West (no, not like that: being in front of America and the West on all fours), we were listening to Lukashenko, funny and in rural Kosterevo the West with bated breath — so, thought we, and hope is born in us.
However, about this hope realized, and those of our fellow citizens that are not happy with the idea of our independence and the intellectuals, got an order for service of American interests. They were also clear: if it turns out Belarus Lukashenko, it could happen in Russia.
Shenderovich you did your best to expose Lukashenko a dictator, a Communist, a fascist, a tyrant. "Our dragon is invincible," they shouted on all corners and, with bated breath, expecting the Minsk Maidan. But, except for expelled students and a few older friends of many years there psychiatrists in Minsk, no one was going.
Yes, there was a period when our defense kept mostly Belarus. But that time is over.
Before Alexander Lukashenko, before the epic character of our common cultural baggage, lies a fork in the road, he can not escape the choice. He successfully survived the pressure of the West, and when he began to stand up, Russia, Belarus went "under the hood". He survived a couple of crises, he suffered Kiev "Euromayday", without spoiling relations with Ukraine or with Russia. He turned gray as a wolf, ceased to be "young politician", he has grown together with the soil, becoming a symbol of their country like the famous "bulbs" or Polesie marshes. Him no matter how he tried, will not be able to live a long political life, without making this final choice, the, which is about him and his power will judge and say centuries.
Choice, which is Western Russia from the most ancient times. That, in fact, was written by the brilliant Gogol's novel "Taras Bulba". Only God forbid Lukashenka to choose the example of Andria.
Amiram Grigorov
---
Source: https://life.ru/t/%D0%BC%D0%BD%D0%B5%D0%BD%D0%B8%D1%8F/968501/lukashienko_pieried_vyborom