Home
/
Politics and Geopolitics
/
Russia and Belarus: estimates and projections
/
Articles
Lukashenko: relations of Belarus and Russia has become "too much trouble"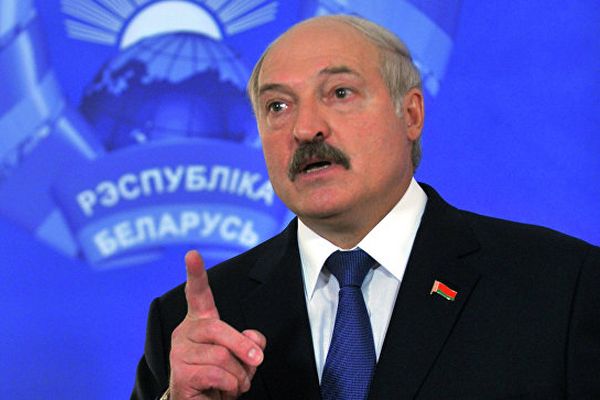 Belarusian President Alexander Lukashenko believes that the construction of the Union of Belarus and Russia has been "too much trouble", he also dissatisfied with the overall background of the development of relations between the two countries.
Earlier, Lukashenko said that Minsk and Moscow should determine the depth of integration in the Eurasian space. According to him, the Belarusian side does not exclude optimization of its participation in integration projects. At the same time, as the President noted, this statement does not mean that Belarus will be "in some sense" their collapse.
"We are fiddling with for several months can not agree on the price of gas. In this regard, Russia has reduced oil supplies to Belarus. We perceive this as pressure on Belarus, but the pressure I will not tolerate, too, and Belarusians," — said Lukashenko during his meeting with state Secretary of the Union state of Belarus and Russia Grigory Rapota.
He also said that Belarusian goods exports to Russia are blocked, especially food products, which the EU buys, and ready to buy, but in Russia they are somehow defective".
"Obviously, when we supply goods of high quality at reasonable prices in Russia, we are hitting the pockets of the oligarchs from agriculture in Russia. They put pressure on the government... and the government gives the command "FAS" all sorts of officials from the Rosselkhoznadzor and so on... Already tired, already over the edge. Further so can't proceed," continued the Belarusian leader.
According to him, in comparison with last year the trade turnover between the countries has decreased by 10%. "We are always proud of that... in real terms we added. We started to deliver to Russia in large volumes, but at prices half below. What is the yield on Belarus? There is no almost," — said Lukashenko.
In his words, "too much criticism, not only integration on the level of the two States, but also at the level of the Eurasian economic Union (EEU)".
"We are now very carefully assessing our participation in the community. If this continues... why would I pay money to Moscow to keep there (in the Eurasian economic Commission — ed.), upscale (Belarusian) specialists. We'll find them a job here. And those decisions there are accepted, we will agree, because they are almost there. We (in the EEC — ed.) are violating all what we agreed", — said Lukashenko.
Lukashenko has asked Rapota "more involved at the government level and the President of Russia to defend our common interests of Belarus and Russia that we are somehow moving forward."
---