Home
/
Politics and Geopolitics
/
Great Arab Revolution
/
Articles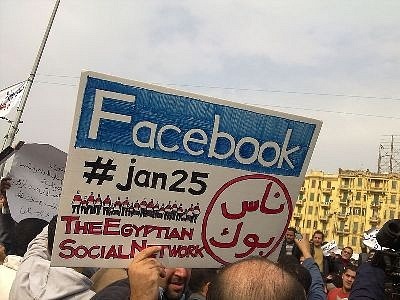 Began repartition of the African continent and the chain revolution in the Arab-Islamic world, comparable in importance only to that of the collapse of the USSR and the "socialist system" - no wonder the US president likened these events "with the fall of the Berlin Wall." Naturally, the revolutionary process has generated a lot of questions that tries to answer analytical community.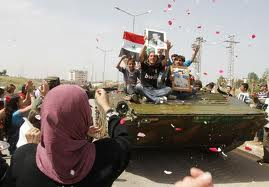 On 21 January, the AFP news Agency has opened a new Chapter in information warfare against Bashar Assad. More precisely, this Chapter was novel only in Syria, techniques described below were one of the "visiting cards" of the Libyan war. AFP reported that armed groups of Syrian rebels, consisting of deserters, radicals and sympathizers, completely captured the city Duma, with a population of 120,000 people.
23-01-2012 admin 2546 0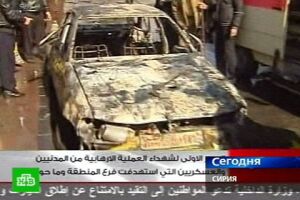 23 December, on the day of the arrival in Damascus of the first group of observers of the Arab League in the Syrian capital rocked by two powerful explosions. Terrorists suicide bombers car bombs in the buildings of the Syrian security services. Dozens of victims, hundreds of wounded. That, and most importantly – who is behind these attacks? Let's try to state our version. Syria has become one of the countries that experienced a wave of revolutions, has already received in some sources the proper name – the "Arab spring". This series of unrest swept through the Arab world.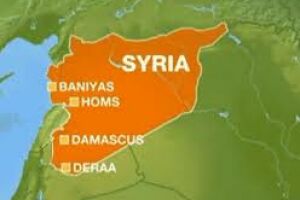 Lately in the foreign press is becoming more comments and articles related to the discussion of the consequences of a possible military intervention in Syria. Almost without exception, the authors in their articles agree that the invasion is inevitable and already necessary to begin only, with the option of implementation.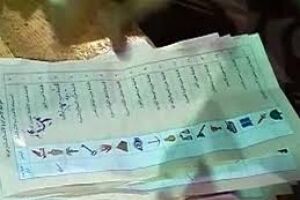 The first phase of parliamentary elections in Egypt brought victory to "Muslim Brothers". And this result is not surprising: in all the States emerging in this year's revolution, free elections end same — the people voted for the Islamists. "PP" has made a rating of the Islamization of the countries of the victorious Arab democracy.
11-12-2011 admin 2959 0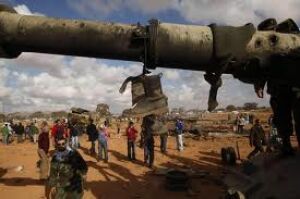 Initially, the Libyan war did not cause any issues - the evil colonizers-Europeans against freedom-loving Bedouins of the desert. Read the rest of this war was heresy. However, the further, the less this version coincided with the facts at hand. A number of circumstances completely distorted picture created. And the most important factor which caused the disturbances on the surface of a virtual picture, was a small pimple on the giant expanse of Arabia - Qatar.
07-12-2011 admin 2469 0