Home
/
Politics and Geopolitics
/
Great Arab Revolution
/
Articles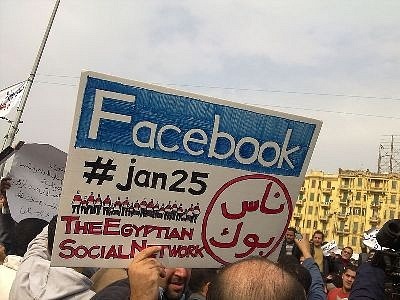 Began repartition of the African continent and the chain revolution in the Arab-Islamic world, comparable in importance only to that of the collapse of the USSR and the "socialist system" - no wonder the US president likened these events "with the fall of the Berlin Wall." Naturally, the revolutionary process has generated a lot of questions that tries to answer analytical community.
The events of recent weeks make it possible to talk about the likely expansion of the zone of tension in the middle East and the inclusion of Egypt. So, on November 14, Arab media outlets reported that a video message of the leader operating in the Sinai Salafist terrorist group "Ansar Beit al-Maqdis". In the video States that the group swears allegiance to ISIS and its leader al-Baghdadi [1]. It is noteworthy that victims groups, according to Lebanese publication "Middle East Panorama", a majority of the Egyptian police and military.
15-12-2014 admin 2788 0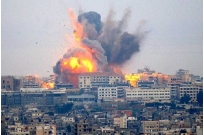 The Arab-Israeli conflict for decades remains one of the most explosive among the middle Eastern "hot spots," the escalation of events around which may at any moment lead to a new regional war, and also significantly affect international relations in General.
10-11-2014 admin 79959 0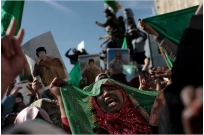 The events that occurred on the territory of North Africa ("Arab spring") involved not only the near and Middle East, they go far beyond this region. The Islamic world today is the real instigator in the revolutionary movement, which no doubt is being prepared and implemented with the direct participation of the United States. In particular, in Russia more and more often mention Tahrir square as a role model.
09-11-2014 admin 7482 0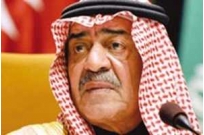 All, shifting its focus towards Asia, the US is gradually moving away from close relations with Saudi Arabia and the GCC in General. Riyadh is doing everything possible to maintain its regional importance, primarily to neutralise the growing influence of the powerful neighbor across the Persian Gulf – Iran, as well as to keep within its orbit an overly ambitious Qatar. Ignored his American political, military and economic partner of the Kingdom, which is headed by a sick and aging monarch Abdullah, faced with a growing problem of constructing a coherent foreign policy.
15-04-2014 admin 2680 0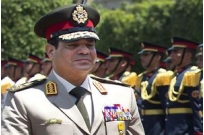 Developments over the past year in Egypt, influenced its geopolitical position. In the country's internal socio-political situation has already stabilized. But not all of the questions in determining the political course found the answers. It is obvious that Cairo has intensified its regional and global activities. He is looking for new partners and at the same time trying to maintain a balance in relations with them. Will this new leadership of Egypt?
28-03-2014 admin 2032 0