Home
/
Politics and Geopolitics
/
Great Arab Revolution
/
Articles
The fate of the Libyan reserves – a warning for Russia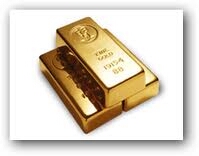 The other day that was actually very interesting news, shed light on the activities of investment banks wall Street the news about the fate of foreign exchange reserves of Libya, given to the management of the Goldman Sachs investment Bank before the liquidity crisis of 2008. According to internal documents of the Bank in the period from January to June 2008, Goldman Sachs received from the sovereign Fund of Libya $1.3 billion, which by February 2009 turned into a $25 million, i.e., the loss amounted to 98%.
According to RBC-daily Libyan Investment Authority has distributed much of its money among a number of Western banks and investment funds. Libyan money held through Societe Generale, HSBC Holdings PLC, Carlyle Group, Morgan Chase & Co, Och-Ziff Capital Management Group and Lehman Brothers Holdings. In General, parts of a sovereign Fund controlled institutions, almost all well-known to us by the crisis of 2008.
Looking at floated out today in light of the results of their management, involuntarily asking two questions:
First: is there actually the $37 billion foreign exchange reserves of Libya, which supposedly frozen for "human rights violations" by the Americans and their allies? Or they repeated the fate of the Libyan $1.3 billion, and there are quite a few phony account statements, and the money has long disappeared in the depths of the crisis?
How do you think the start of another "small victorious war" to hide the withdrawal of the $37 billion in gold reserves? But in the future it will be possible to credit the recovery of Libya from the devastation of these billion pledged oil deliveries!
And the second question: and what, in fact, sovereign Fund Libyan Investment Authority differs from no less a sovereign Russian "national welfare Fund of the Russian Federation" (about 2.7 trillion. rubles)? Or from the contingency Fund? Regarding Reserve Fund the Treasury website tells us gently that "the account Balance (dollars) 11 076 524 377,83". Are you sure those dollars actually exist? And if Goldman Sachs manages two funds in the "interests" of the Russian Government and its people??
And in General whether it is the representatives of the Russian government (more specifically, Kudrin and Ignatyev) to me that once all the assets of Russia abroad on half a trillion dollars is also gonna freeze? And that they have not plugged the holes in the balance sheets of investment banks when the next round of the crisis? Naturally, these are rhetorical questions. Why rhetorical?
Just in conclusion, to quote the newspaper Kommersant from 9.03.11: "...The Financial Times, citing its sources have published a list of major investment companies, which the government of the Russian Federation made a proposal to participate in the project of creation of joint investment Fund ... $10 billion On these data the development of the project, including Goldman Sachs, the proposal transferred to Apollo Management, Blackstone, Carlyle...". All the familiar faces, isn't it?
Dmitry Golubovsky, Alexei Viazovsky
---
Source: http://kf-news.ru/special-investigations/sudiba-liviyskih-rezervov-preduprejdenie-dlya-rossii.html