Home
/
Politics and Geopolitics
/
/
Articles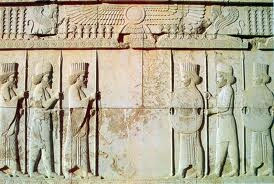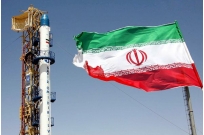 For the Islamic Republic of Iran, 2014 was quite successful for a number of parametrov. First, at year-end, the average GDP growth amounted to more than 4%, and the government was able to bring inflation under control. Secondly, made a big step towards relieving tension in relations with the United States, and the decision of the nuclear program delayed without negative consequences for Tehran. Thirdly, the threat of ISIS in Iraq and localized to the borders of Iran is not yet reached. However, in 2015 the country may be much more complex than the previous, due to changes in the political and economic situation in the world.
17-01-2015 admin 1950 0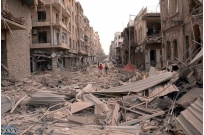 Aleppo is one of the oldest continuously inhabited cities in the world, it was inhabited since perhaps as early as the 6th Millennium BC. Excavations at tell as-sawda and tell al-Ansari (South old town) show that the area was populated at least in the second half of the III Millennium BC[10]. Aleppo is mentioned in the Hittite inscriptions, the inscriptions from Mari on the Euphrates, in Central Anatolia, and in the city of Ebla, where he is described as one of the main centers of trade and the city of military art.
01-12-2014 admin 1472 0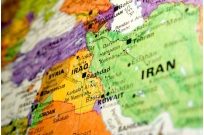 The tension in Iranian-American relations for decades serves as a factor of destabilization of the international situation in the middle East - a region where geopolitical interests of the leading States. The starting point of the Iranian-American confrontation can be considered the Islamic revolution 1979 [9, p. 72], which not only proclaimed the creation of a new state - the Islamic Republic of Iran (IRI), but also showed the loss of the United States is the main conduit of American security policy in the Persian Gulf.
09-11-2014 admin 14040 0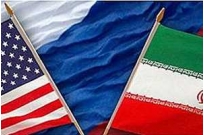 About us-Iranian relations, the situation in the middle East and the prospects of exporting Iranian gas to Europe, "Expert Online" said the scientist-expert, Deputy Director of the Yerevan research center of "Noravank" Foundation Sevak Sarukhanyan.
12-10-2014 admin 1979 0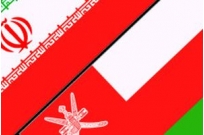 In the last period of the Omani-Iranian relations are experiencing a significant rise. Recently had a very important and of great relevance to the Gulf region an official visit of the governmental delegation of Iran led by President Hassan Rouhani to Oman. This is the first visit by the Iranian President to Oman since taking office in August 2013. A member of a large Iranian delegation included the Ministers of foreign Affairs Mohammad Javad Zarif, oil Bijan Namdar zangene, transport and urban development Abbas Ahmad Akhoundi, as well as the heads of government agencies and large companies.
25-03-2014 admin 1860 0