Home
/
Politics and Geopolitics
/
/
Articles
What will give removal of sanctions from Iran to the countries of Central Asia? - expert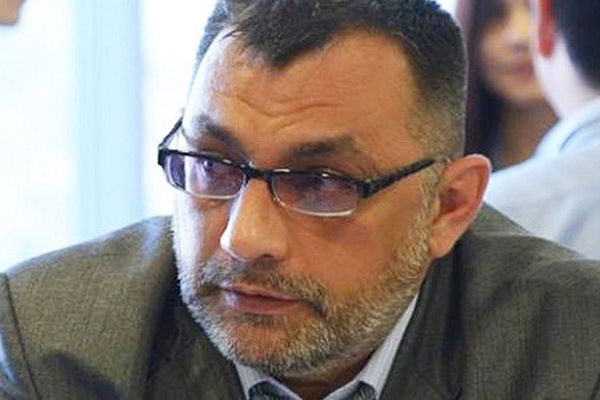 Strategic objectives of Iran in Central Asia carry, first of all, political character and consist in creating in cooperation with the leaders of the Central Asian states a reliable barrier to terrorism, to religious extremism and activity of cross-border criminal groups, first of all – connected with drug traffic. Igor Pankratenko, the orientalist, the expert in the Middle East told about it in the exclusive comment of CA-News.
"Partial removal of sanctions from Iran – certainly is positive the phenomenon, including – for the states of Central Asia and Kazakhstan. However, I wouldn't begin to exaggerate the potential of development of bilateral economic relations of these states with Iran. First, at the Iranian economy the list of goods and services which it could offer on the local market moreover and in the conditions of fierce competition with China or Turkey" isn't so great, - he noted.
"Secondly, it is necessary to understand that strategic objectives of Tehran in this region carry, first of all, political character and consist in creating in cooperation with the leaders of the Central Asian states a reliable barrier to terrorism, to religious extremism and activity of cross-border criminal groups, first of all – connected with drug traffic. This circumstance in many respects defined both character, and borders possible for the solution of an ambitious problem of the Iranian policy – expansion of political presence of the country in Central Asia", - the expert considers.
According to Pakratenko, on this way Tehran managed not all, in figures of statistics the situation looks rather modestly, but, first, process proceeds.
"Secondly, these "modest indicators" don't belittle that circumstance that Tehran became one of influential and serious players in the region. That in the long term, that is after partial removal of sanctions, with Tajikistan as you perfectly know, at Tehran now everything is difficult. Also it is connected, in my opinion, with desire of official Dushanbe seriously to modify the foreign policy reference points. I think, this year the situation will become extremely transparent", - he emphasized.
"Bishkek and Tehran – here we will observe stable goodwill, expansion of political connections, insignificant increase in a share of the Iranian business", - Pankratenko emphasized.
"With weakening of sanctions or their full cancellation joint economic projects of Iran and Kazakhstan will find "second wind" again, having concentrated on the "oil" and "railway" directions. Capacity of the Caspian railroad (Kazakhstan-Turkmenistan-Iran) is estimated at 10 million tons of freight a year, and these volumes both at Astana, and at Tehran to eat than fill", - the expert in the Middle East told.
"Nearly a half of all visits of the Iranian officials and delegations to Central Asia is the share of Uzbekistan. That, unfortunately, it is almost not reflected in development of the bilateral relations which, got negative dynamics in the same economy in recent years. As a number of editions reported about serious achievement that commodity turnover of Uzbekistan and Iran in 2014 exceeded $250 million, and in the remote prospect can reach one billion dollars. The reason for optimism isn't present here slightest - in 2008 the volume of the irano-Uzbek commodity turnover exceeded 600 million dollars, in 2013 made 350 million, that is – falling became a tendency", - Igor Pankratenko noted.
"Though, potential for development here, certainly, is. Implementation of provisions tripartite "Agreements of 2003 on the international automobile transport" between Tehran, Tashkent and Kabul on creation of "the transafghan corridor" - Termez-Mazari-Sharif-Herat with the subsequent exit to the Iranian ports of Bandar Abbas and Chakhbakhar - which is in enough hover today, quite can become in the long term the sound base for a new stage of the bilateral relations".
According to the expert, the relations of Ashgabat and Tehran can be rightfully called the stablest and dynamic. "In no small measure because two countries are united by the general borders, centuries-old historical and civilization proximity. That, in due time, allowed the late first president of Turkmenistan Niyazov to declare with good reason: "We have brotherly relations with the Iranian people deprived of mutual suspiciousness". For years of the presidency (1989-1997) Hashemi-Rafsanjani met Niyazov 16 times. (1997-2005) first foreign visit which replaced it on this post of Khatami made to Ashgabat".
From 52 thousand dollars in 1992 commodity turnover between two countries reached 3,7 billion in 2014. And, as the Iranian president Hassan Rouhani noticed, "we stated intention within 10 years to bring this indicator to 60 billion dollars". By means of Iran in Turkmenistan it is realized or there is at a realization stage about one hundred industrial facilities having priority value for national economy.
"Thanks to partnership with Tehran Turkmenistan got the most modern technologies, in particular, in the sphere of fiber-optical lines of communications, building materials, medical preparations, complexes of chemical water purification and some other. For gas industry of Turkmenistan the help of Iran in construction of the gas pipeline of Korpedzhe – Kurdkuy 200 km long which is started up in operation in 1998 became essentially important. Originally it passed 6 billion cubic meters a year, and in 2006 its capacity increased to 12 billion cubic meters. Iran for 80% provided financing of construction of the gas pipeline and undertook to buy the transported gas within 25 years. It is natural that it is the strong base for development of the relations, and both parties it will increase".
"And, in summary, one nuance which is represented to me the extremely important and on the near-term outlook in many respects will define a role of Iran in the region. If Tehran goes for interface of the economic and political strategy to China, I mean the project of "a new Silk way", economic cooperation with the Central Asian states and Kazakhstan will accrue. If Tehran chooses a "special" position in the matter, the increase in its presence will occur by political methods. That as you understand, it is rather unreliable", - the expert Igor Pankratenko concluded.
---
Source: http://ca-news.org/news:1176364