Home
/
Politics and Geopolitics
/
/
Articles
Iran and Russia: we disperse, as in the sea the ships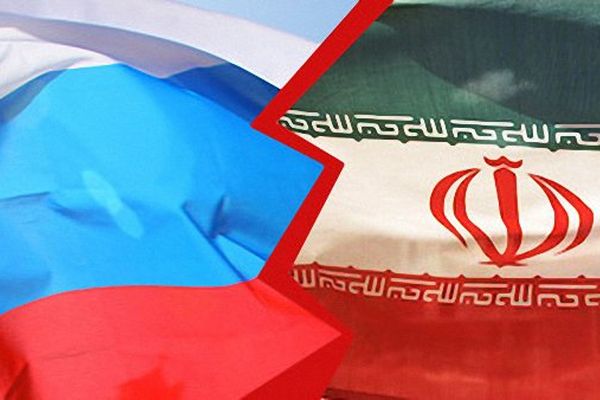 The press secretary of the Russian president Dmitry Peskov has reported on March 14 that he the Russian-Iranian relations already, appears, "have reached new level", and Moscow doesn't feel sorry for forces for their further development. The reasons which have forced the Kremlin to make the similar statement are quite obvious – it is necessary to shade the unpleasant fact that in questions of development of economic partnership with Russia the position of Iran has become tougher. Well and at the same time to send to Tehran a signal of readiness of Moscow this partnership in every possible way to deepen.
But times have changed. And if as early as a year or even six-eight months ago Iran with enthusiasm reacts to a similar signal of Moscow now it by and large have ignored. The first it was felt on itself by the Minister of Energy of the Russian Federation Alexander Novak who after negotiations in Teheran with the Iranian officials with irritation has declared that «Iran brakes realisation of contracts with Russia on building TES in Bandar Abbas and railway electrification on a site of Garmsar - Inche - Borun, laying down new conditions on the prices».
The answer of the Iranian party to the given initiative has appeared an unpleasant surprise for the Russian minister - occupied, besides other questions, shuttle power diplomacy, skolachivaniem an alliance "Russia-OPEC" about freezing of volumes of oil extraction at least at level of volumes of January of this year - also. «Let us will leave alone until we do not leave on an extraction boundary in 4 million barrels a day. After that we to them (to initiators of freezing - I.P.) we will join», - has chopped off, making comments on the Russian initiative, the Oil Minister of Iran Bizhan Zangane on March, 13th.
Hopes of Moscow and market conditions reality
In an estimation of the problems which have arisen in irano-Russian economic, and not only, relations, Moscow has kept the traditional approach - has restacked all responsibility to Iran. Making comments on a situation, official Russian observers have easy declared: «to Agree with Iran uneasy and even already agreed questions in Teheran can easily change … the Russian companies make a mistake, considering that if something is written down in the report of the intergovernmental commission it is possible to start already building - in Iran much is solved by a personal contact, and it is important to find the strong local partner».
Similar statements cause at least two objections. First, the Russian-Iranian intergovernmental commission which co-chairman is mister Novak - one of the most inefficient bureaucratic structures, by no means on development of economic partnership between Moscow and Teheran in a positive side not influencing. The paradox - a turnover between two countries as has reached some years a historical minimum (so, the share of Iran in a foreign trade turnover of Russia in 2011 constituted 3,4 %, in 2012 - 0,6 %, in 2013 - 0,19 % and with insignificant fluctuations at this level and remain since then), and the commission continues to stamp reports, projects and the other declarations which do not have something in common with a reality.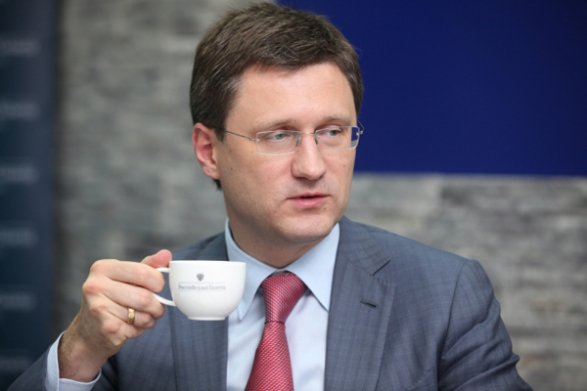 Secondly that it is much more important, no personal contact and acquisition of "the strong partner» in Iran will work, if the reputation is at all spoilt. As, actually, also is now in Teheran with reputation of the Russian business.
Projects «the Big power bridge Russia-Azerbaijan-Iran» and «road Garmsar-Inche-Borun electrification» were discussed, since 2013. That is remarkable, their realisation did not represent special technical complexities. After all «the Big power bridge» in May, 2014 of the deputy minister of Energy of Azerbaijan Natig Abbasov has told about the same the following: «Azerbaijan is ready to begin for a long time transit of the electric power With the technical point of view from Russia to Iran through the territory. All electric mains and substations are already ready to it».
And it is valid - electric systems of Azerbaijan and Russia are already connected by electrodistribution networks "Derbent" and "Jalama". In turn, the power exchange between Azerbaijan and Iran is performed on five lines: «Parsabad I», «Parsabad II», "Astara", and also by means of 132-kilovoltnyh LEP "Dzhulfa" and "Araz".
Moreover, Iran having deficit of power supply, was ready during this period and to pay the price enquired by Russia - acting sanctions dictated project rise in price, and in Teheran it understood.
However Russia in every possible way braked if not to tell more frankly - sabotaged both power, and railway projects, being afraid that its activity in realisation with Iran joint economic projects will cause negative reaction of Washington. doopasalas. After cancellation of sanctions to projects have shown interest and China, both Italians, and Frenchmen. Teheran had choice and possibility to play on reduction of price. Anything personal - only business, and indignation of mister Novak looks in the present state of affairs more than strange.
However, it is such tradition. When Moscow breaks off the contract on delivery to Iran С-300 when sabotages realisation of joint projects is it is considered normal, «the weighed approach». When there is a response - that, actually, we and observe in "an oil" question and in a position of the Iranian minister Mahmoud Vaezi who has declared that the price of contracts on construction TES in Bandar Abbas ("Tehnopromeksport" "Rosteha") and electrification of railway Garmsar-Inche-Borun (Russian Railway Open Society) should be reviewed taking into account present economic realities - the Russian side bursts in hints on certain artful "perfidy".
In turn, the Lord, in turn!
Since 2011, since the moment when "kalechashchie" - by determination Hillari Clinton - sanctions against Iran have reached the peak, Teheran regularly offered Moscow large joint economic projects in exchange for which realisation to the Russian side various preferences were warranted, including - and in postsanktsionnyj the period.
Moscow got off with excuses, pritormazhivaniem and other, extremely smart maneuvers seeming to it. Though the same China for this period - with 2011 for 2014 - has increased volumes of a turnover with Islamic republic with 36 to 47,5 billion dollars (at Russia with Iran all this time - about billion).
Sanctions after signing of the Viennese agreements have been partially removed - and what we observe? To Iran with the big and carefully worked program of economic cooperation the head of the second-large economy of the world - the chairman of the Peoples Republic of China Si Tszinpin arrives. In Rome and Paris the business community tries to get on a meeting with Ruhani during its European tour. Thus Germans have visited Teheran for some months earlier. And Moscow?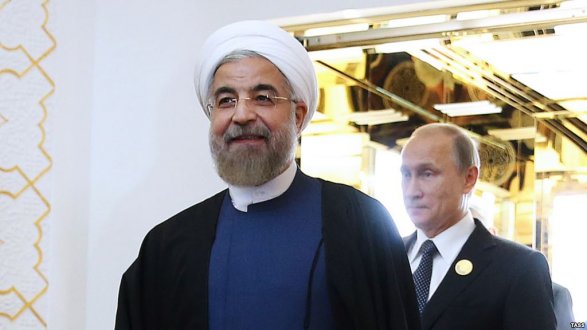 However, its passivity is quite explainable. For all these years Russia and could not formulate the «the Iranian project» - neither in political, nor in the economic plan. Victorious reports that the Iranian products will partially displace imported with the West that the visa regime for business contacts will be facilitated, the normal bank system for servicing of small and average business of two countries and many other things is adjusted - and remain lines on a paper, not filled with the real maintenance.
To all it should add that the Russian business does not have serious "Iranian" history. It is not provided financially as unlike the western companies, has no access to cheap to "long credits». In addition to it is ignorance of specificity and features both the most Iranian market, and mentality of the Iranian businessmen, and it is very serious barrier, capable to drive to despair any who has solved «from zero» to fasten business relations with Islamic republic. If French, German, not to mention English and Turkish, the companies have behind shoulders till 30-40, and even on fifty years of history of business relations with Iran at the Russian businessmen such traditions are absent. If diplomats in the western capitals do not shun to give to local businessmen of lecture about features of business management in Iran - that Russian «baby birds of a nest of Lavrova» about it even do not reflect.
The result - is obvious, and for Russia is sad. In the Iranian market Moscow will not receive any preferences - all in accordance with general practice in turn. Taking into account an economic crisis - Iranians will continue to "wring out" the prices for possible projects with Russia. If to add to it accruing political contradictions - concerning dizzy kulbitov the Russian foreign policy in Syria, concerning the planned dialogue of Teheran and Ankara, and many other things is that prospects of the irano-Russian relations start to look at all how their Russian officials try to present. That, we will be objective, quite logically. For inconstancy, waggings, aspiration to remain sitting on several chairs at once - always it is necessary to pay. Though it also seems to Moscow today unfair …
Igor Pankratenko
---
Source: http://haqqin.az/news/65970