Home
/
Politics and Geopolitics
/
/
Articles
Iran decided to sell oil cheaper than Saudi Arabia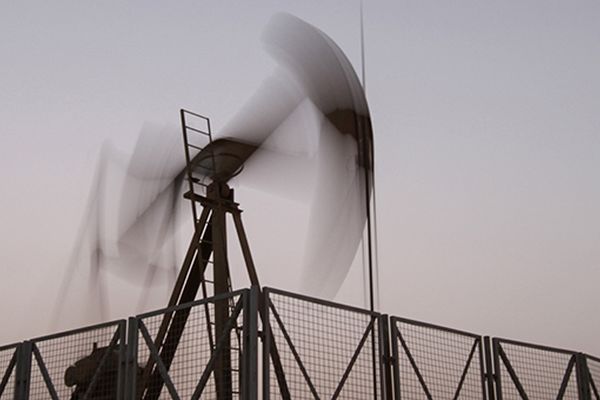 With all of the talk about the freezing of oil production of Iran announced its decision to increase its production to 4 million barrels. a day. Tehran to sell oil cheaper than his competitors in the region, including Saudi Arabia.
Iranian state oil company National Iranian Oil Co. (NIOC) in may of 2016 will be selling to Asian consumers Forozan Blend crude oil by $2.43 per less the average price of oil from Oman and the United Arab Emirates, according to Bloomberg, citing an unnamed company representative. The cost varieties Forozan Blend per barrel will be at least 3 less than the price of a barrel of crude oil Arab Medium, which produces Saudi Saudi Aramco (back in February Forozan Blend was more expensive than Saudi oil in ¢7). Oil Iranian Light will cost to Asian customers at ¢60 cheaper than similar grades of middle East oil.
With even more substantial discount, Tehran plans to sell heavy grade oil. Iranian Heavy to be cheaper than Oman and Dubai crude oil at $2,60 per barrel, the price of a barrel of oil grade Soroosh will, in turn, at $5,65 lower than Iranian Heavy.
As stated by Bloomberg the head of the strategic directions JTD Energy Services John Driscoll, a key area of competition between Iran and middle East countries for oil supplies will be Asia, but competition will be for consumers in the Mediterranean and Northwest Europe.
Iran's decision on discounts for Asia can be viewed in the General direction of discounting in the oil market, which recently has become a "buyer's market," says RBC chief editor of commodity markets in the Moscow office of Thomson Reuters, Alexander Ershov. According to analysts Bloomberg, this year Iran will compete with Russia, but the direct threat to Russian oil exports for Iran is still there, although some varieties of Iranian oil close to the Urals, says Ershov. He indicates that in the traditional sales regions of Russian oil (the Mediterranean, Western Europe) to Iran on a confidential basis, to offer discounts (as occurs, for example, Nigerian and Kurdish oil).
As noted by Bloomberg, during the previous seven years, Iranian oil was more expensive than oil from other middle Eastern producers.
Iran is not only going to sell oil cheaper than the competition, but also to increase the volume of its production: as stated by Iranian oil Minister Bijan Zanganeh Iran's Shana Agency, by March 2017 Tehran plans to produce 4 million barrels. a day (i.e. return to 2008 volumes). Thus, according to the International energy Agency (IEA), the mark of Iran can only be achieved by the early 2020s (by then the level of annual production is estimated at 3,94 million barrels. a day, the IEA predicts).
Iran's plans for questioning the meaning of which is scheduled for April 17, talks oil producers in Doha. In the capital of Qatar, representatives of the countries — members of OPEC and other oil producers, including Russia, are due to discuss the possibility of freezing of oil production at the level of January 2016. In early April, Saudi Prince Mohammed bin Salman said in an interview with Bloomberg that Riyadh will freeze production only if the other oil producers, including Iran, will join us in this step. The Prince said that if one of the major manufacturers decide to increase production, Saudi Arabia "will not abandon the opportunities [to increase production] that it has been given". "Say goodbye with hope of any agreement. Without Saudi Arabia such arrangements impossible. Why other manufacturers have to freeze the prey?" — said Commerzbank analyst Carsten Fritch.
According to Ershov, now reports that Iran is increasing production, will not have a major impact on oil prices because the market this information is already digested. In March average daily production of Iran was 3.2 million barrels. (for comparison: Iraq is 4.35 million barrels., Saudi Arabia — 10,19 million barrels., Russia — 10,91 million barrels).
Saudi Arabia is still quite sensitive to the expansion of Iran on oil markets. In order to limit exports from the Islamic Republic, Saudi authorities, as he wrote in early April, The Financial Times, has restricted access to its ports for tankers with Iranian oil.
George Peremitin
---
Source: http://www.rbc.ru/economics/08/04/2016/570798019a79476915538ebf